Montenegro 2011, the trip

Wednesday, April 27th, around noon, I started in direction to Montenegro.
Via Villach (A), Trieste (I), Rijeka, Zadar, Split and Dubrovnik (HR) I reached the Montenegrinian border approx. 4:00 a.m..
One and a half hour later I arrived at lake Skadar and slept in the car until sunrise.
At Thursday, April 28th, after having breakfast I visited some good known locations for water snakes Natrix tessellata and Natrix natrix.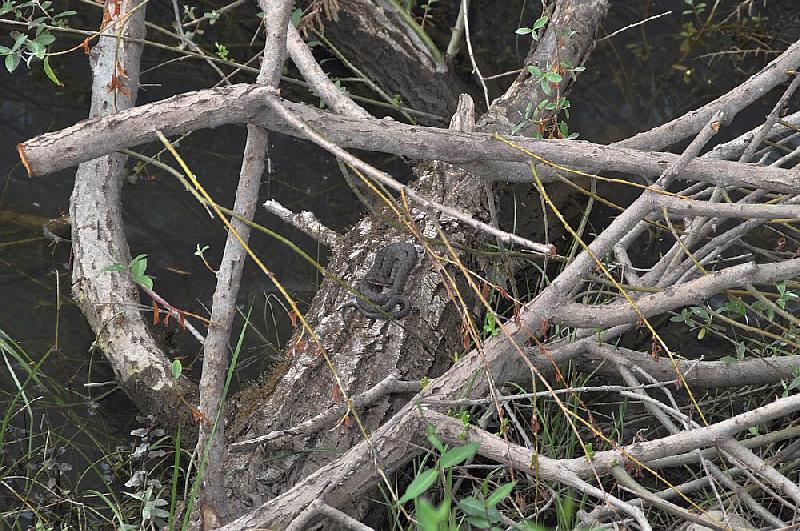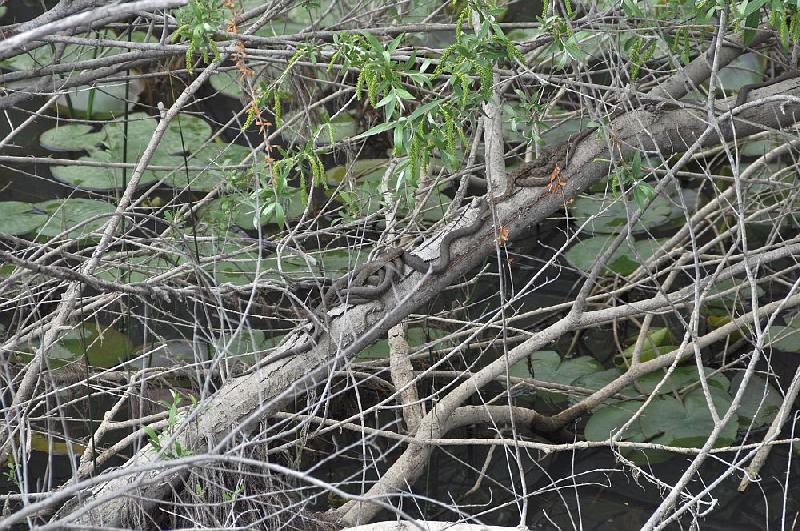 Natrix tessellata

Late afternoon a friend of mine, Peter F. Keymar, on his way to Albania, arrived to and together we met Benny Trapp in a restaurant near the lake.
We drove to the lakeside of Surtorman mountain to search for Typhlops vermicularis, but haven´t been sucessfull.
Herps found: Podarcis melisellensis, Lacerta trilineata, Algyroides nigropunctatus, Pseudopus apodus, Testudo hermanni boettgeri and Hierophis gemonensis.
Benny was the happy one and found two Worm snakes under two asphalt pieces, just at the edge of the road.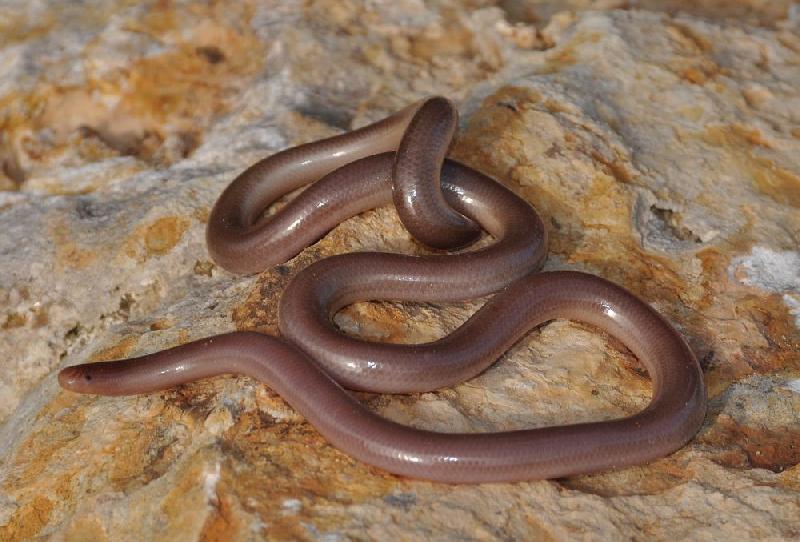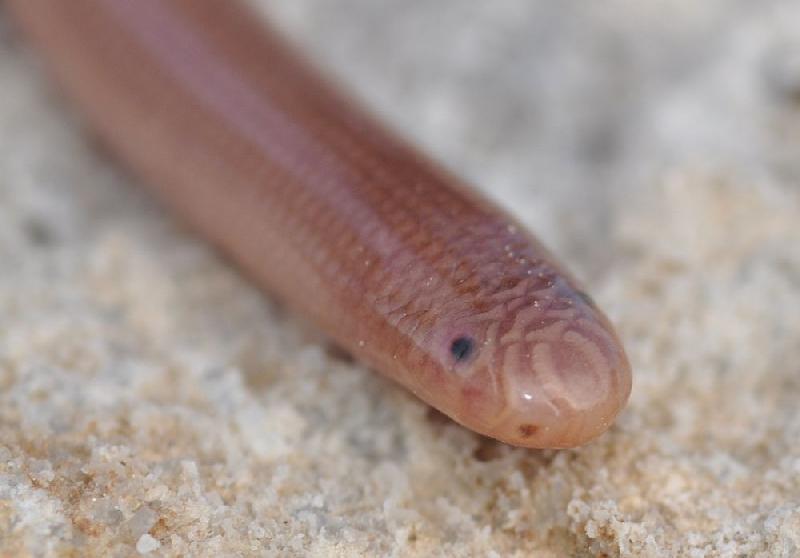 Typhlops vermicularis

Friday, April 29th we all together had an extensive breakfast, after Peter left us direction to Albania.
The late morning hours, Benny and I visited some locations close to the lake. While Benny stayed there, I had to drive to Podgorica airport to pick up my friends (Steven Arth, Rainer Hähnlein, Hans-Peter Mattern, Alexander Pieh and Michael Wirth) arriving from Stuttgart early afternoon.
Our first stop was at a channel, to show my compagnions all the basking Natrix species.
After some drinks we drove to the Bojana river, where we had our first appartements.
On our way on the old Sutorman gap road we stopped at an old quarry. There we saw one larva of Salamandra salamandra, a juvenile Rana dalmatina and a juvenile Rana graeca, as well as lots of Lissotriton vulgaris graecus. Unfortunately I havn´t taken pictures of all the species there, and the Greek frog was our only one!
A first walk into the aluvial forest along the Bojana brought only some Natrix spec. beside Pseudopus apodus and Podarcis melisellensis.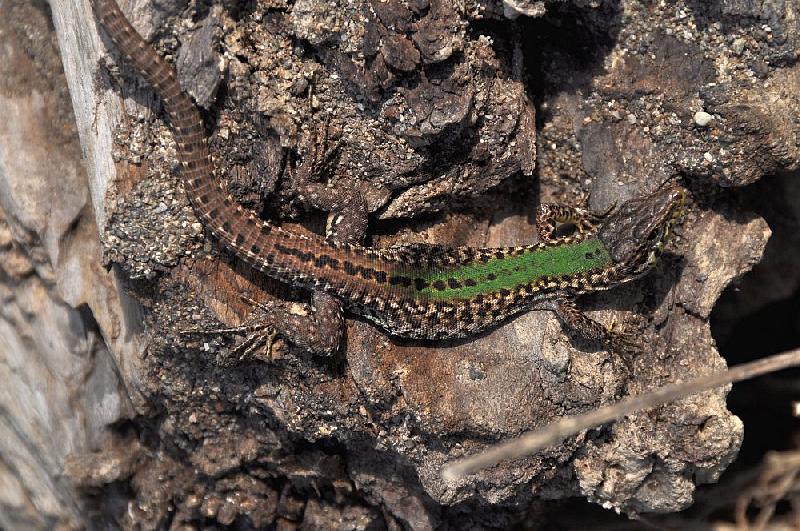 Podarcis melisellensis

Saturday, April 30th
Again we searched along the Bojana river and found - additional to the species seen already yesterday - Testudo hermanni boettgeri, Lacerta viridis, Zamenis longissimus and Vipera ammodytes.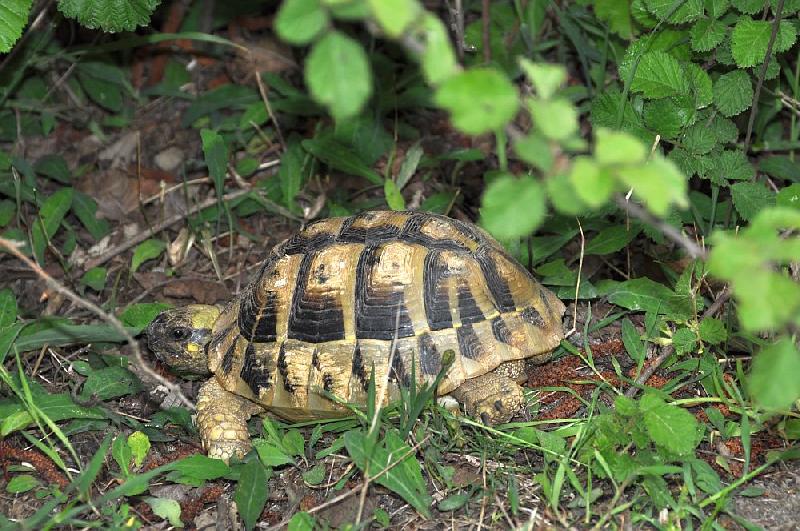 Testudo hermanni boettgeri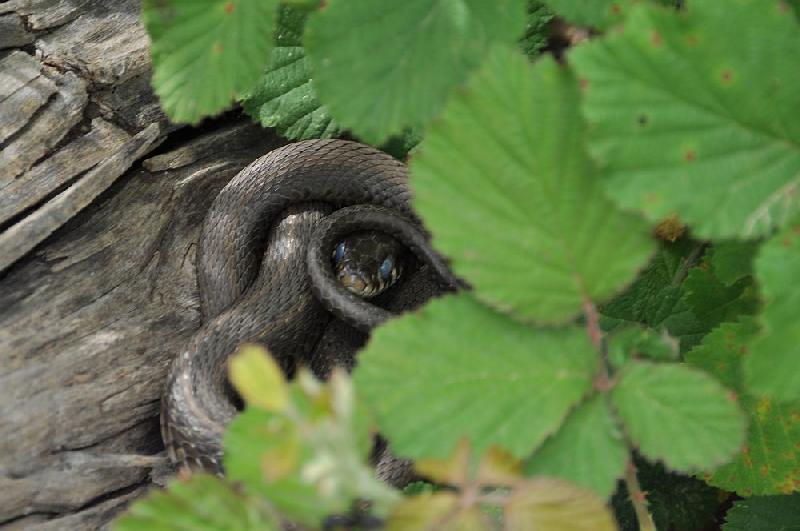 Natrix natrix in preshedding stage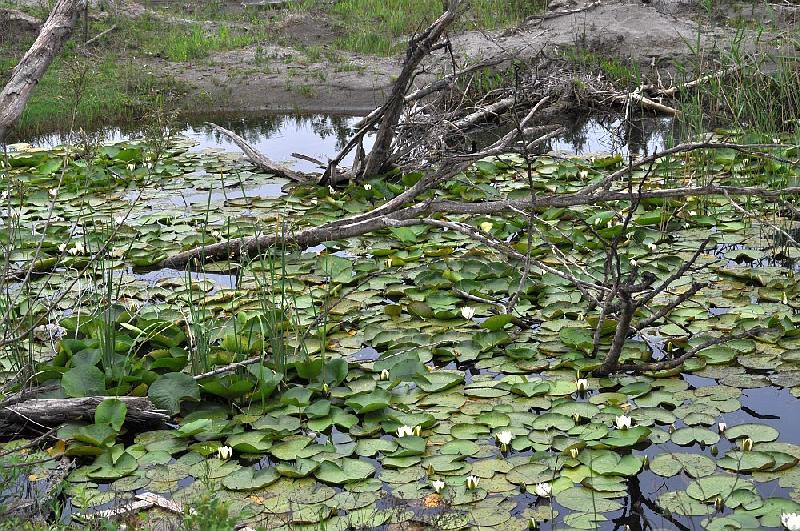 habitat of both Natrix species, Lacerta viridis and Vipera ammodytes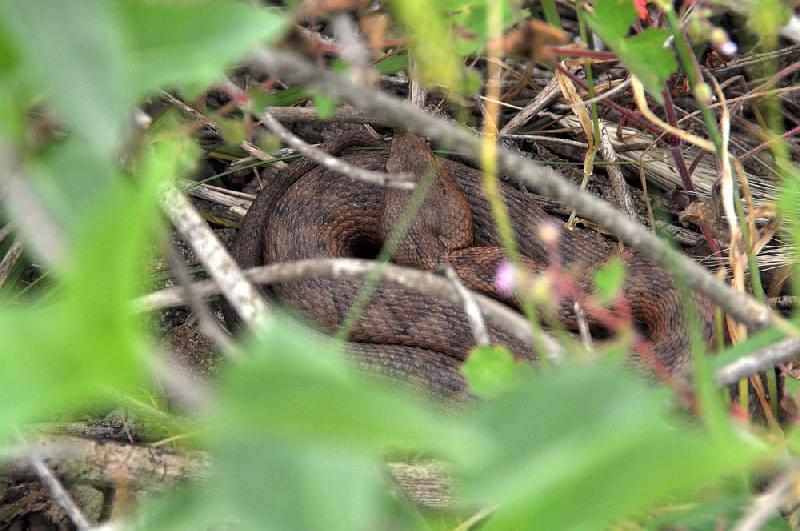 Vipera ammodytes female in situ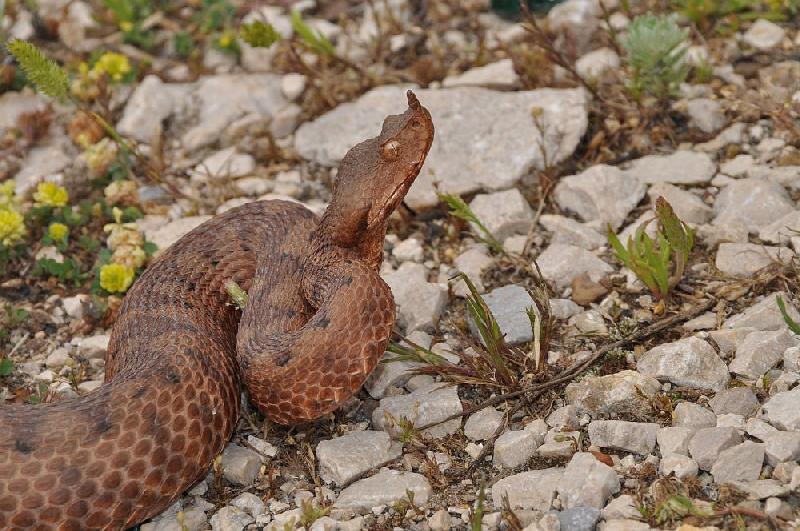 ......and out of the bushes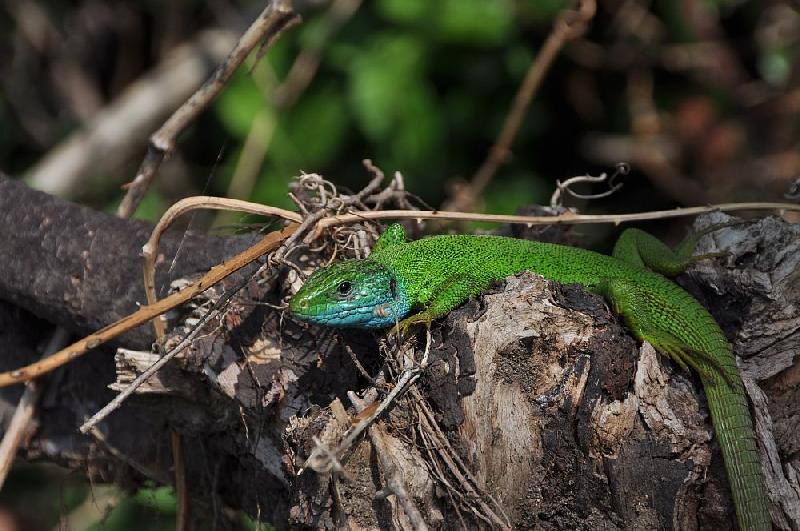 Lacerta viridis male in mating colors

While Alexander, Hans-Peter, Steven and I stayed in the forested area, the others, together with Benny, drove to an open beach area. Below trash they found Dolichophis caspius and Malpolon insignitus.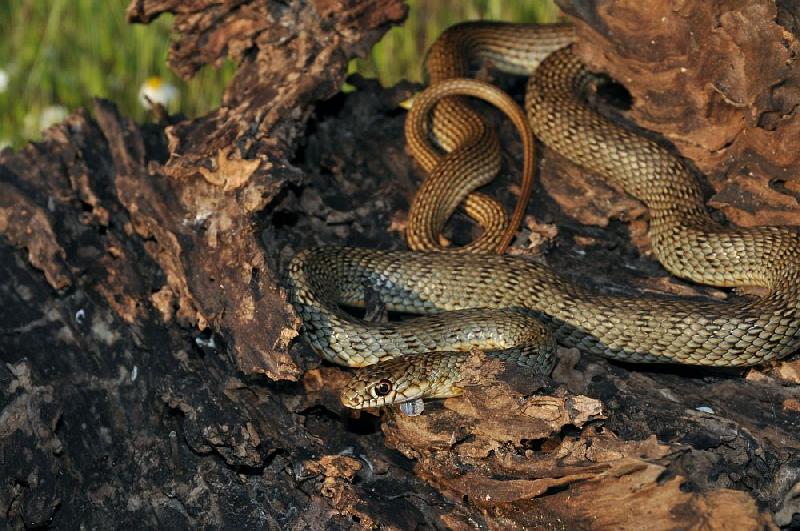 subadult Dolichophis caspius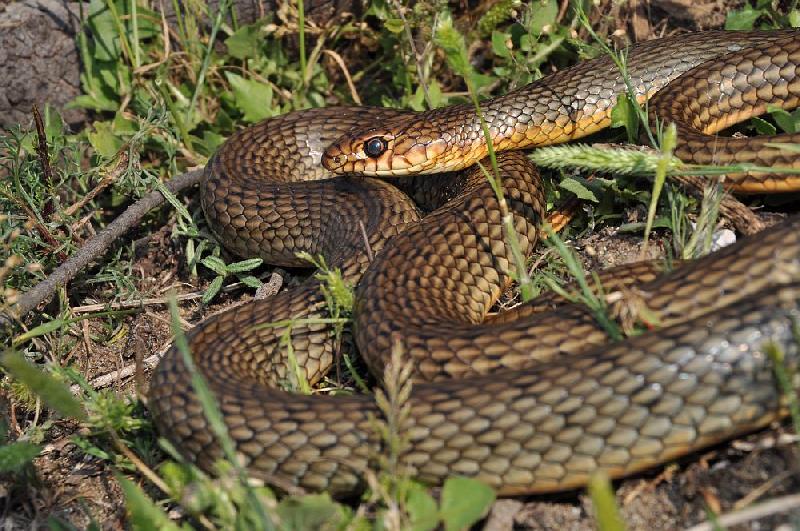 adult Dolichophis caspius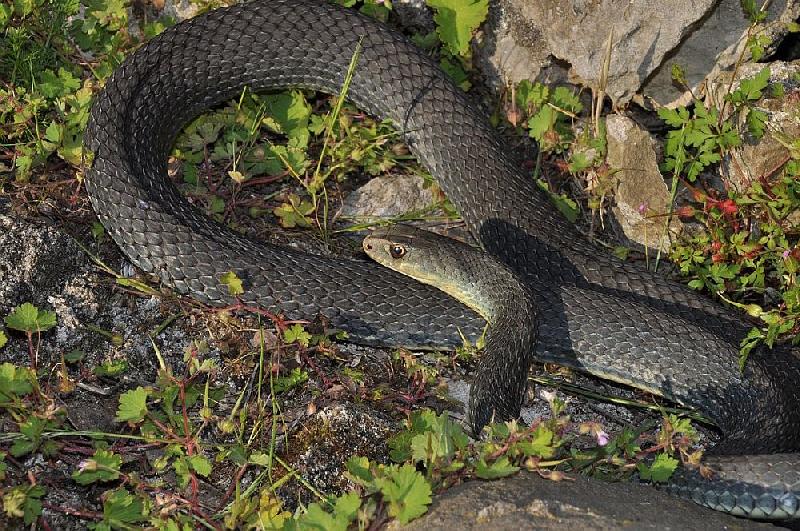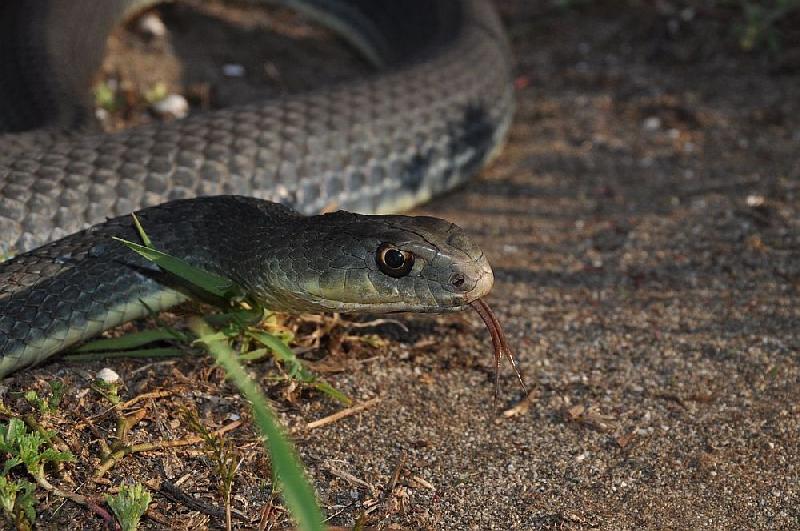 adult Malpolon insignitus

Late evening we went with Benny to a pond, where Benny took shots of Pelophylax shqipericus while croaking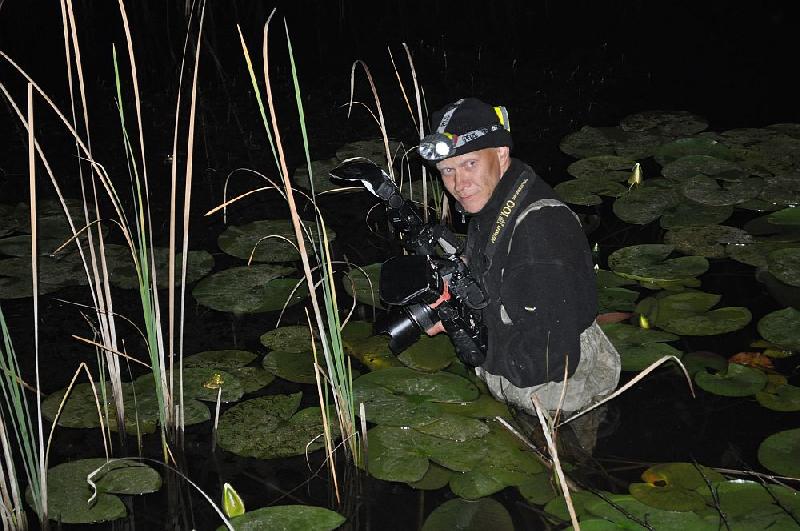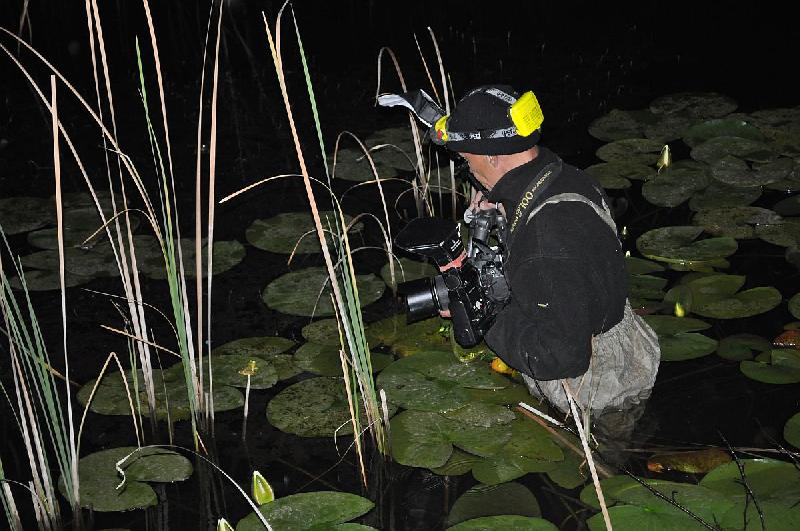 Sunday, May 1st
A cool day with lots of rain.
Therefore we decided to make this day to a turn all the trash day. As fieldherpers know, this - sometimes not so nice - work will give good results in most cases. Among dozens of water snakes, we disturbed Malpolon insignitus, Anguis graeca, Pseudopus apodus and Vipera ammodytes.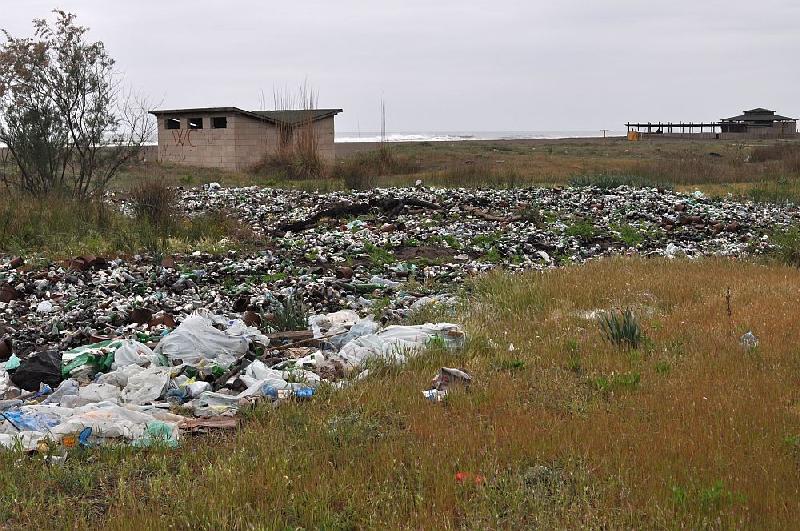 Trash everywhere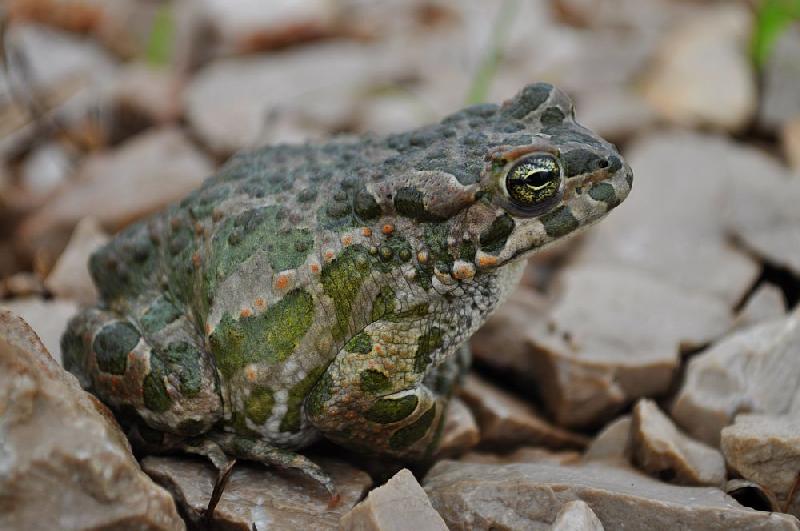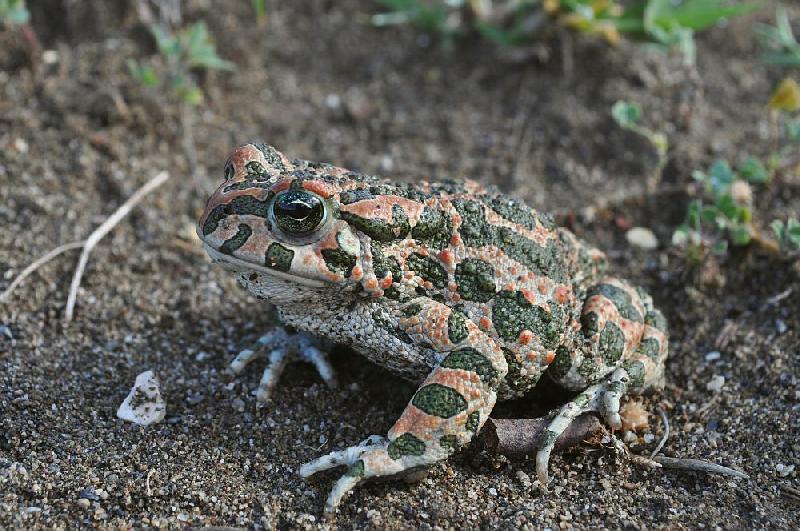 Bufo viridis (variabilis)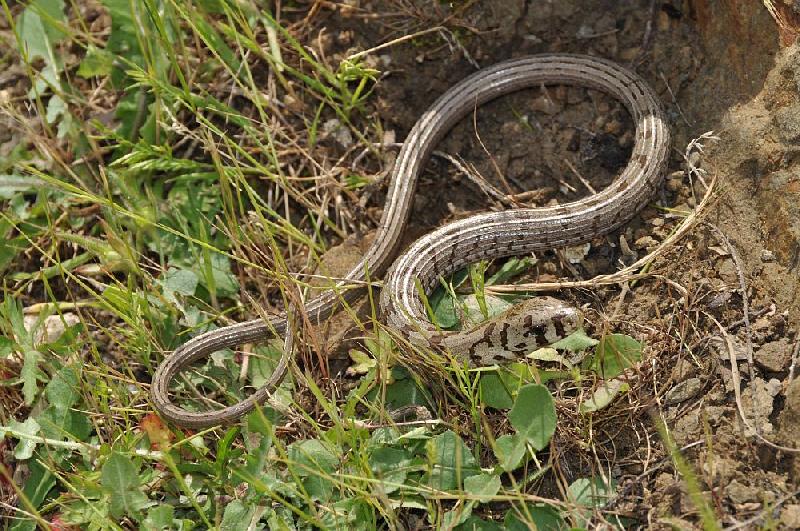 Pseudopus apodus - baby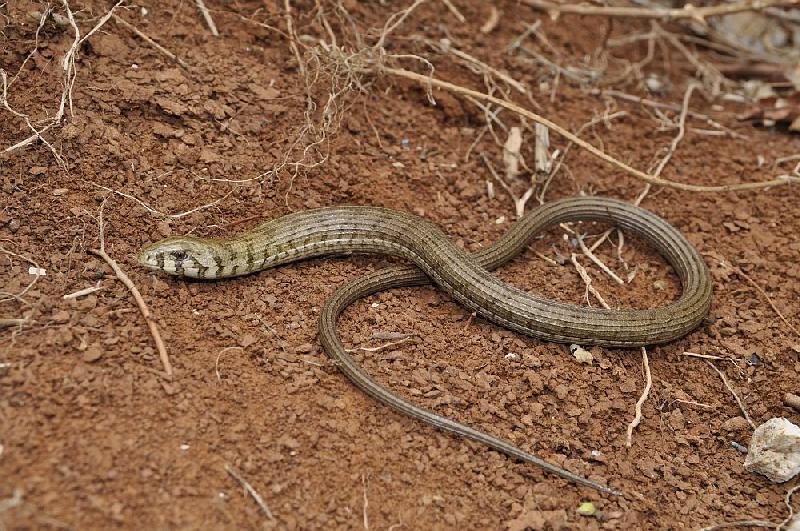 Pseudopus apodus subadult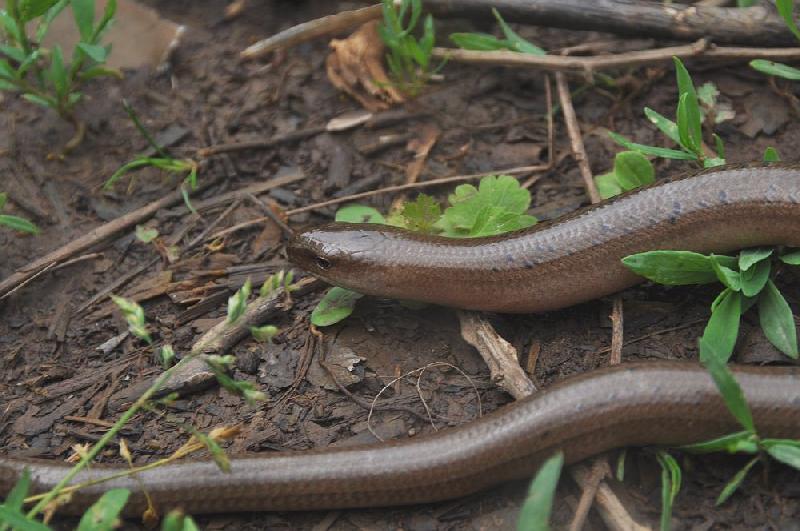 Anguis graeca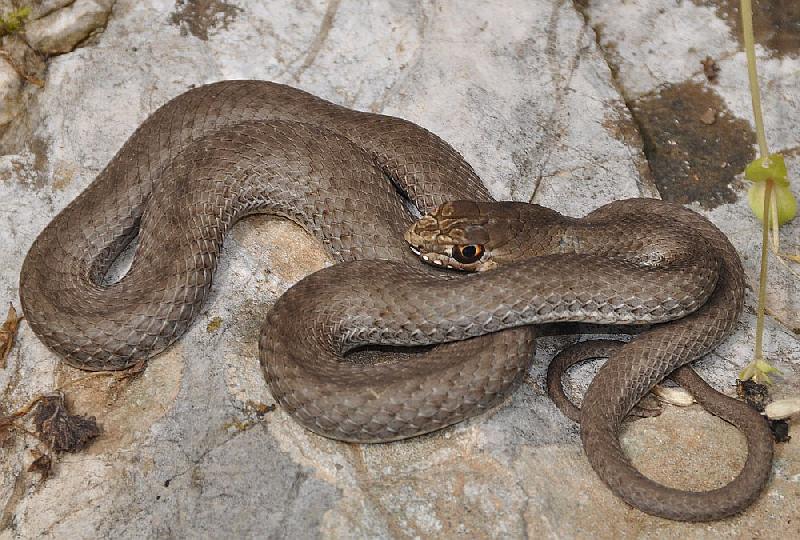 Malpolon insignitus - baby

Monday, May 2nd
Much better weather than yesterday. During the last night Steven got out some adult Emys orbicularis from a shallow pond and a channel. So we took pictures first.
After we drove to the Scutari lake and visited the island Lesendro, now ""mainland"", because its connected by the dam for the road and the train.
We observed a few Testudo hermanni and wall lizards Podarcis muralis and, for sure, lots of Natrix tessellata.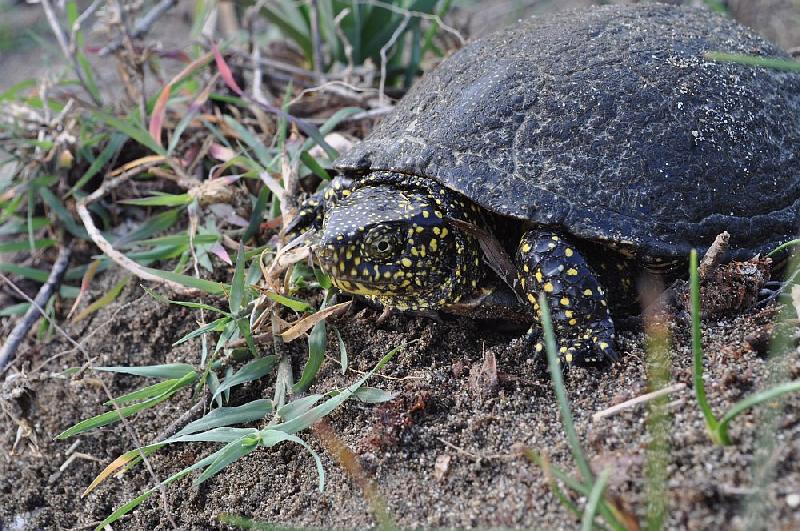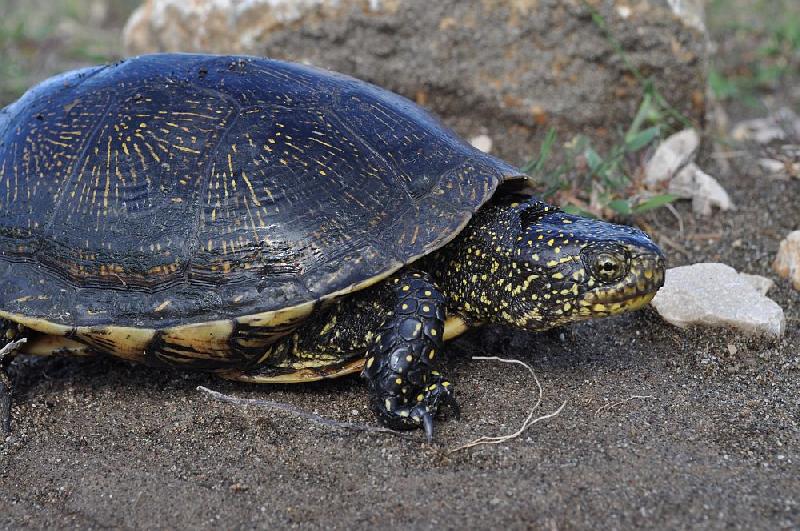 Emys orbicularis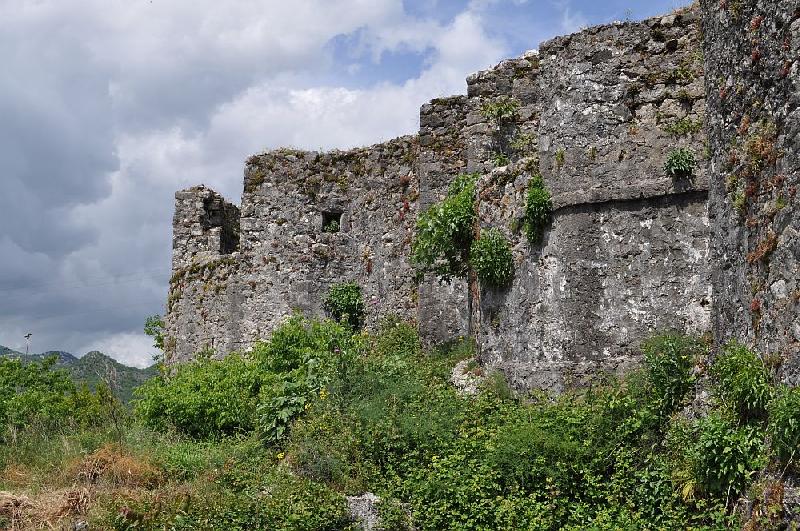 Lesendro island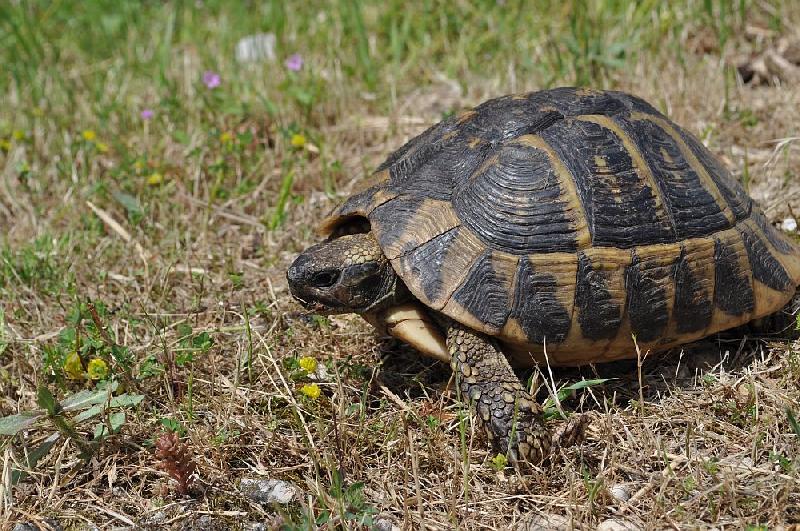 Testudo hermanni boettgeri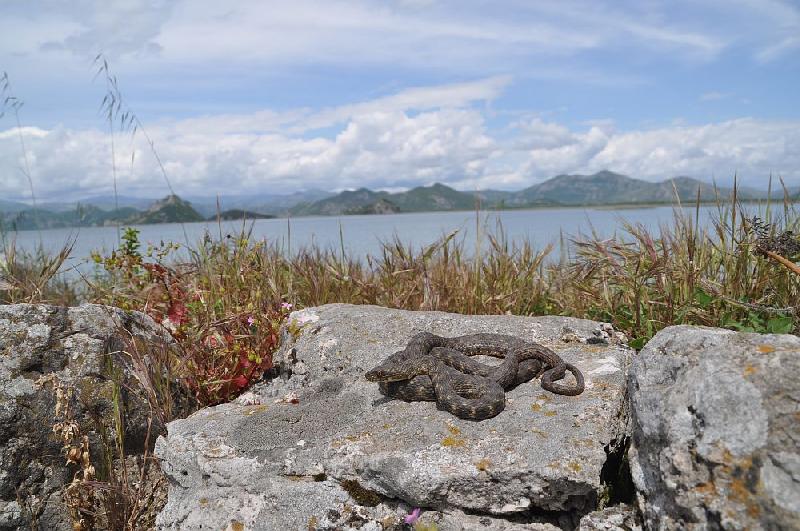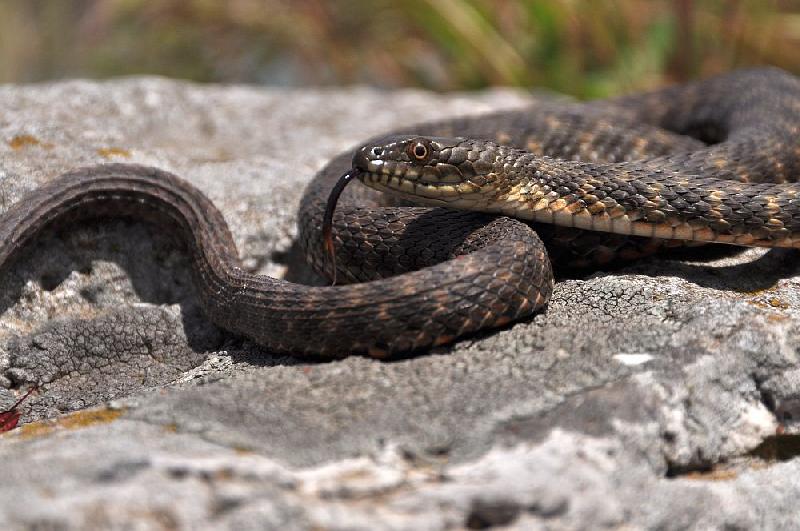 Natrix tessellata

On Vranjina island, also connected by the dam now, we found Lacerta trilineata.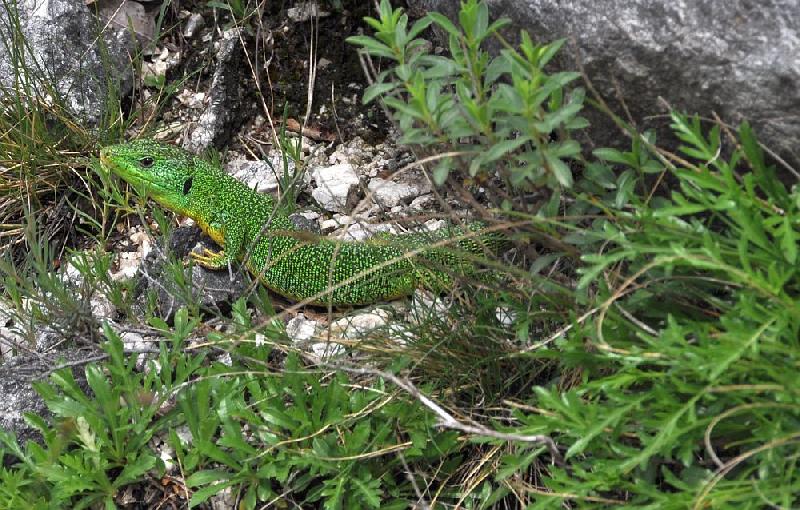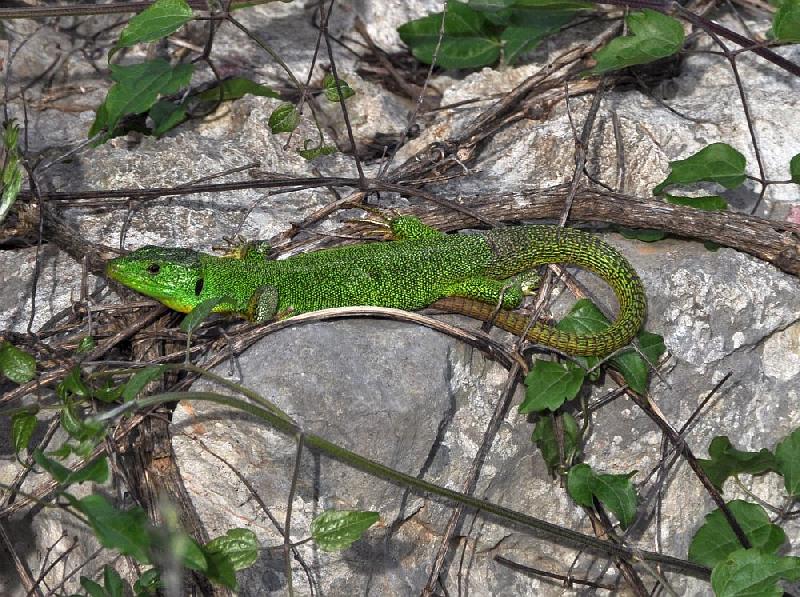 Lacerta trilineata males in situ

On the mountains, southwest of the lake, in a very rocky and hard to climb on habitat we saw our first few Dalmatolacerta oxycephala during this trip.
In the evening Koni Mebert with his girlfriend Maja joined us to.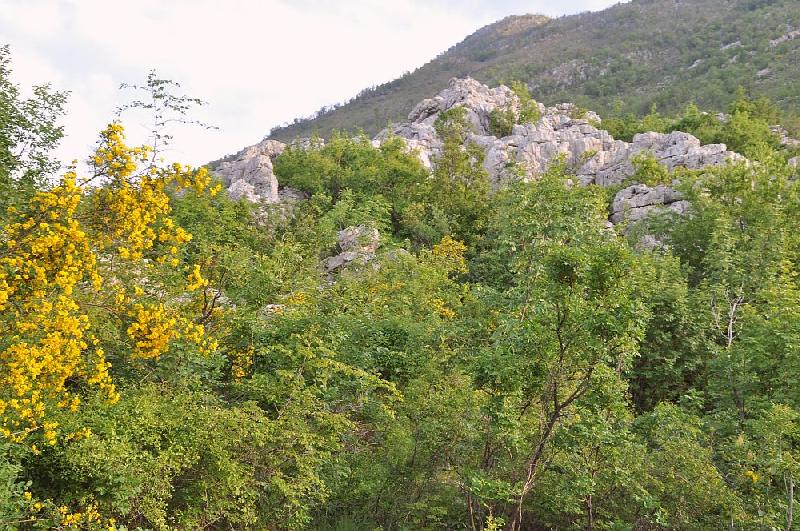 habitat of Dalmatolacerta oxycephala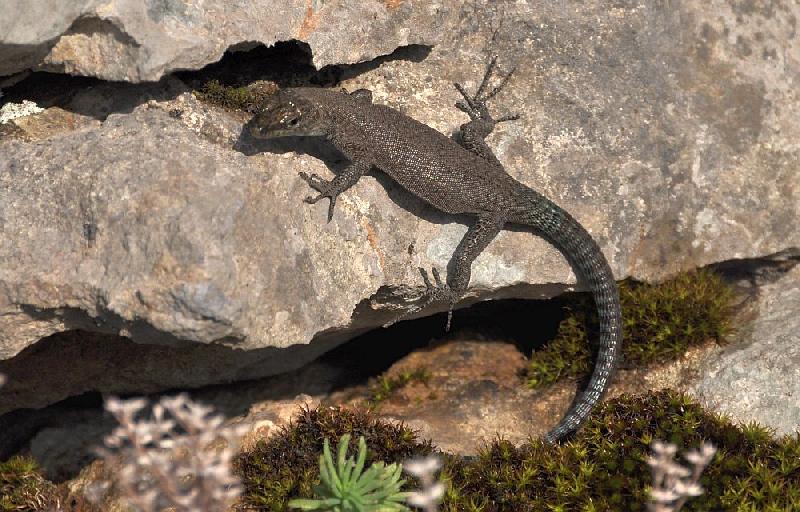 Dalmatolacerta oxycephala female in late sunlight

Tuesday, May 3rd
Again a day with lots of rain. Therefore our program was turning trash on Ada again. And like on sunday we have been successful again. We were able to make pictures of Zamenis longissimus, Triturus macedonicus, Bufo bufo, Lissotriton vulgaris graecus and Vipera ammodytes, all found below trash.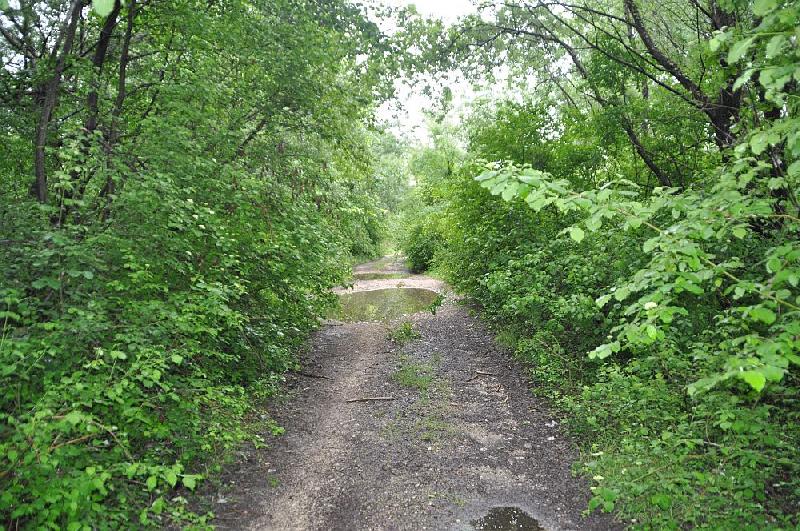 Ada during rain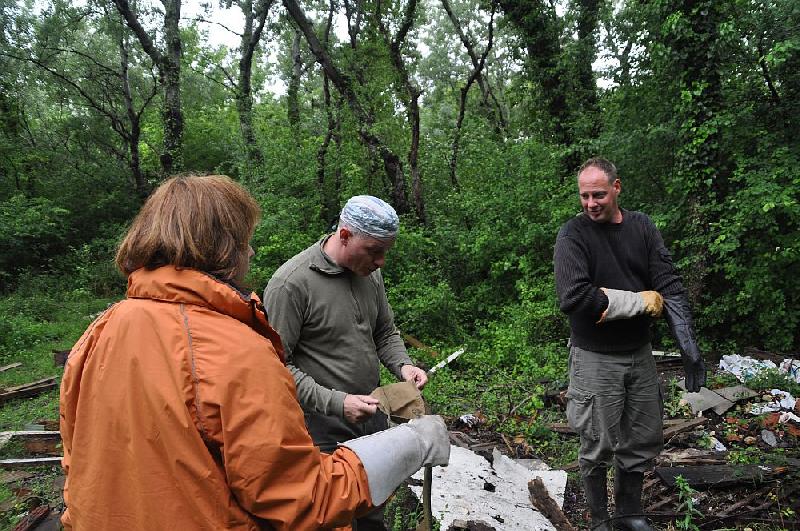 Maja (holding subadult Dolichophis caspius), Koni and Micha at work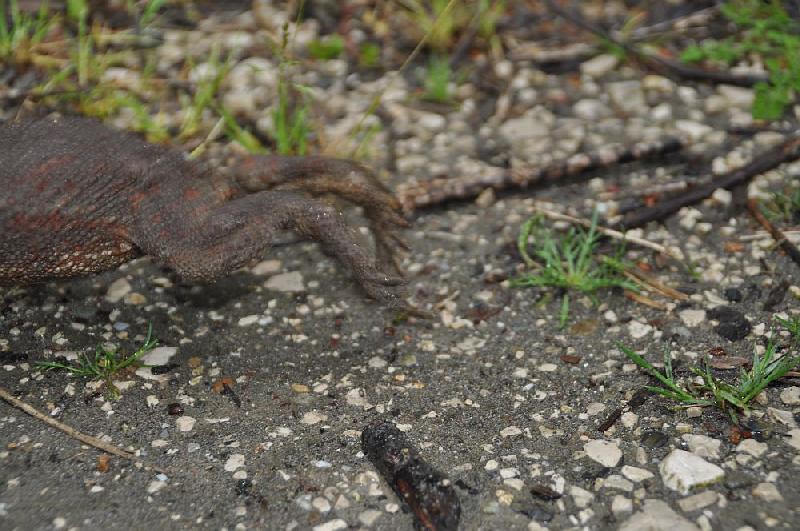 to fast for Mario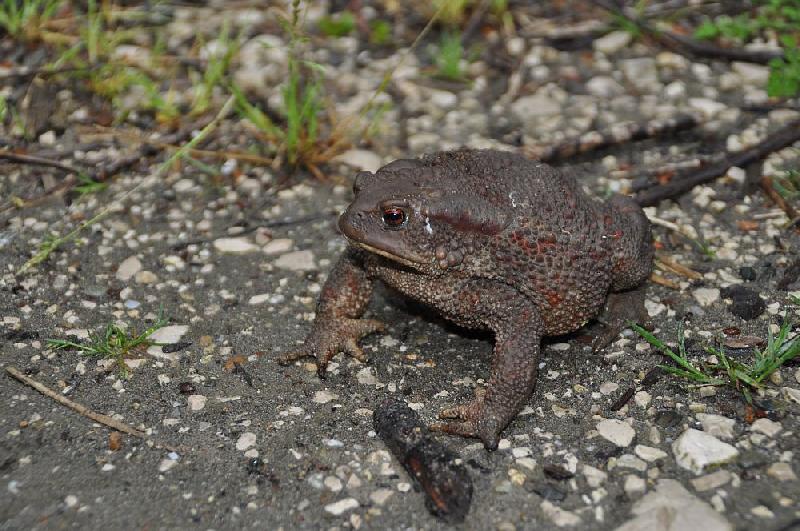 Bufo bufo spinosus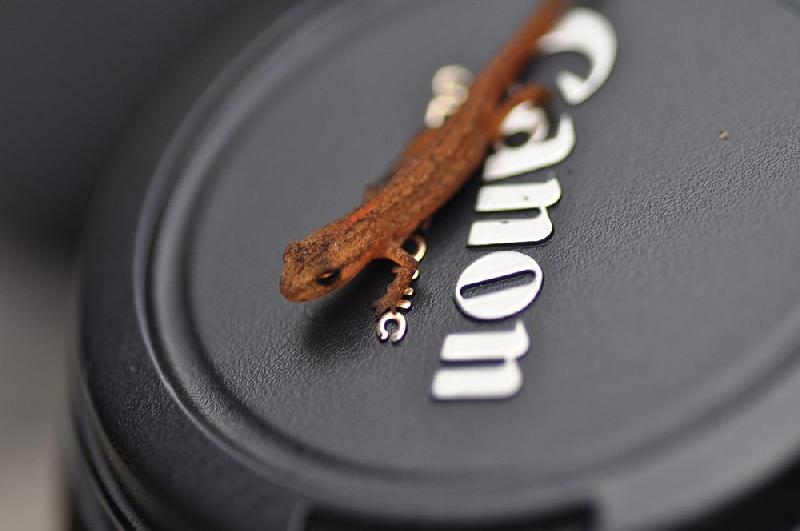 Baby Lissotriton vulgaris graecus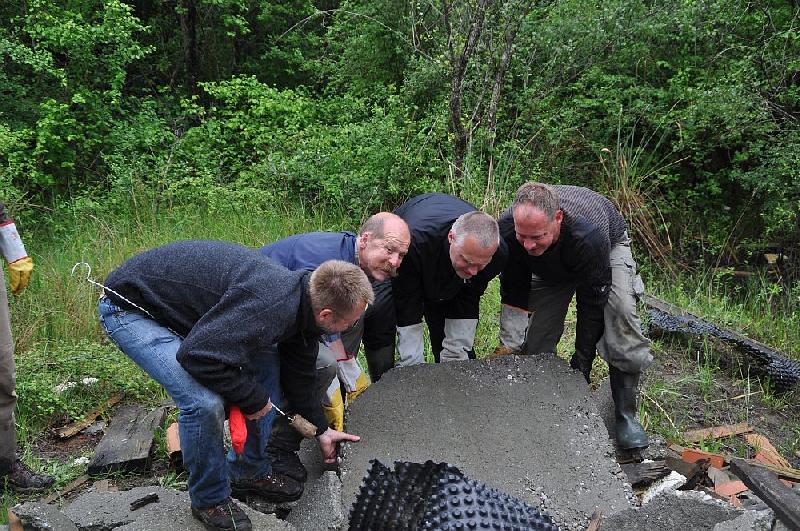 heavy duty work: Alexander, Hans-Peter, Rainer and Micha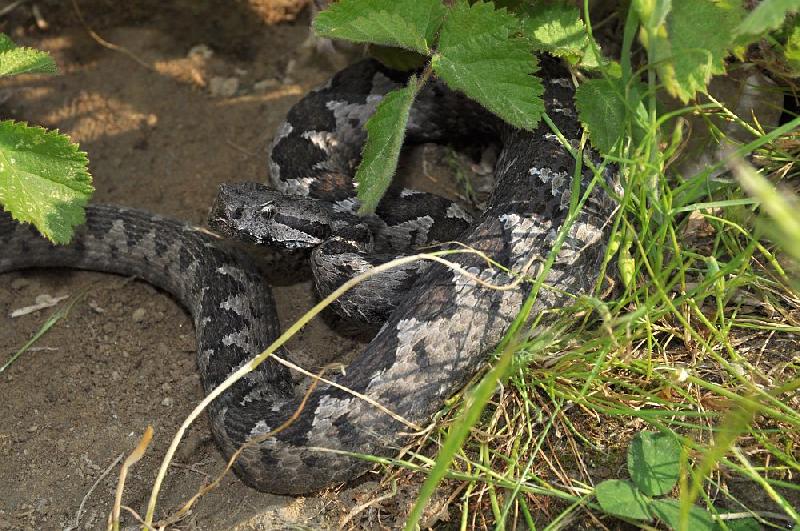 .... but with success: Vipera ammodytes male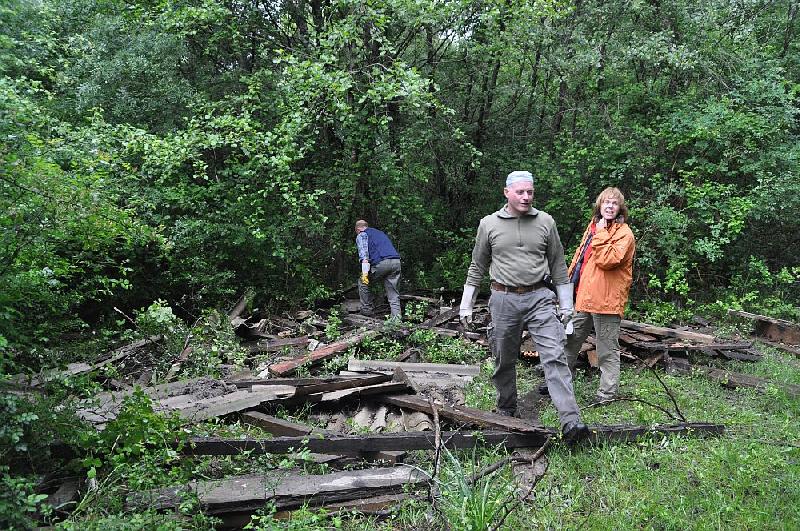 dirty work: Hans-Peter, Koni, Maja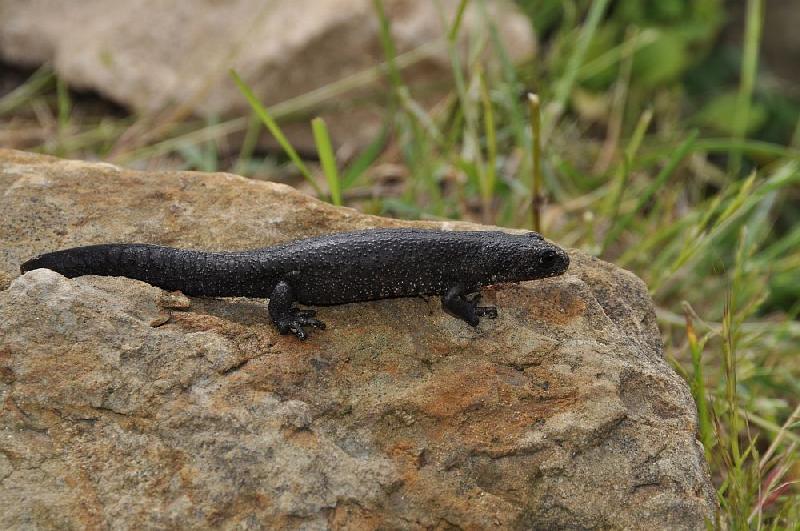 Triturus macedonicus male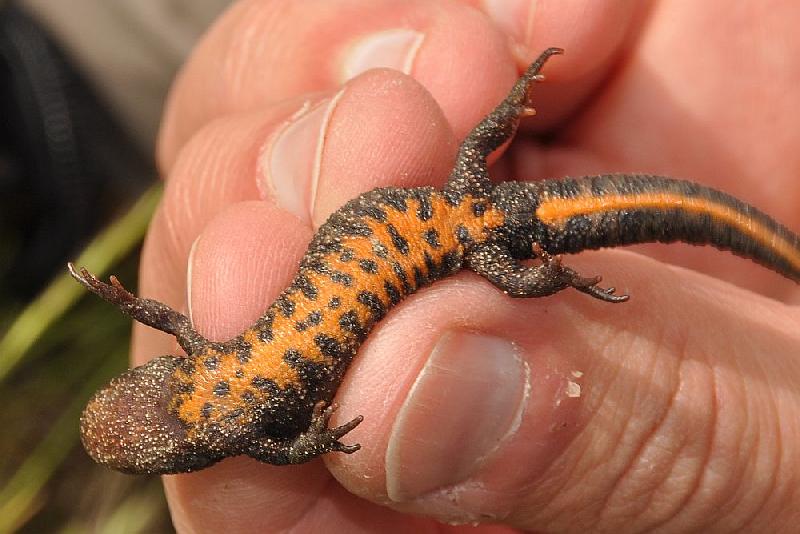 ventral view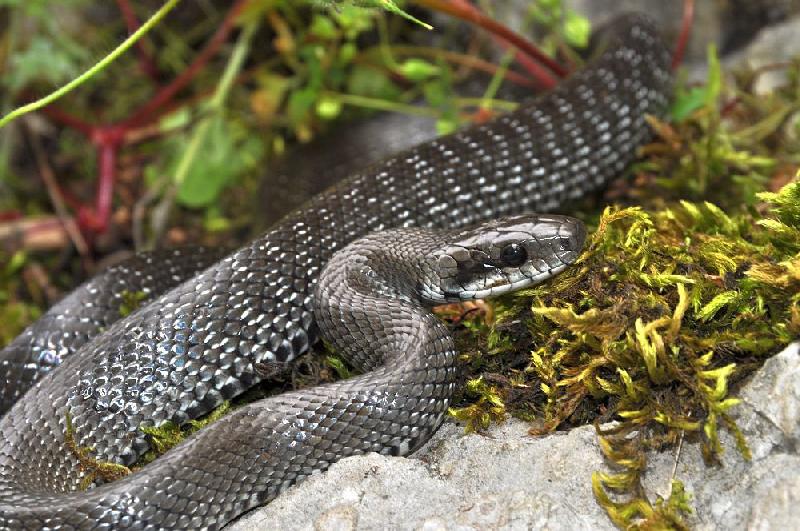 grey subadult Zamenis longissimus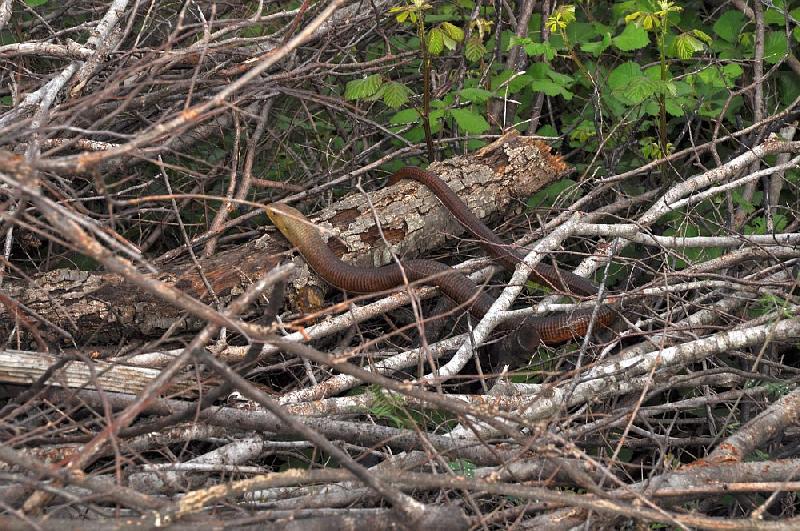 adult Pseudopus apodus in situ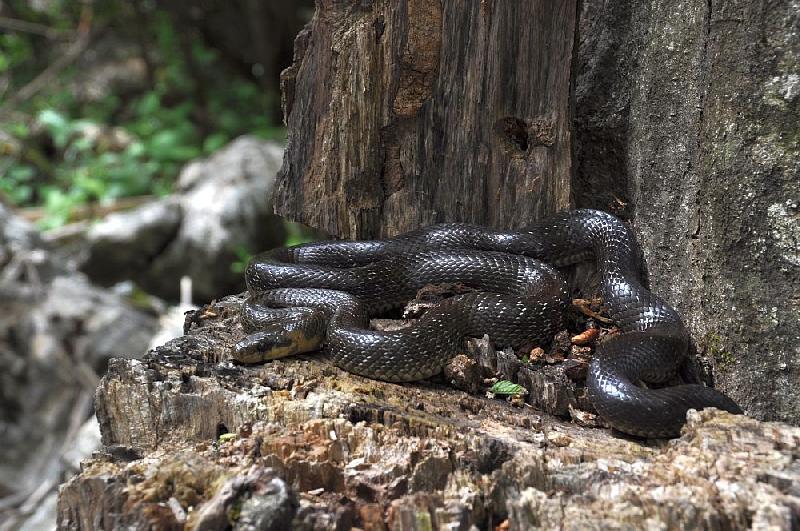 Zamenis longissimus

Wednesday, may 4th
This day we crossed the Rumija mountains to Murici at the Scutari lake.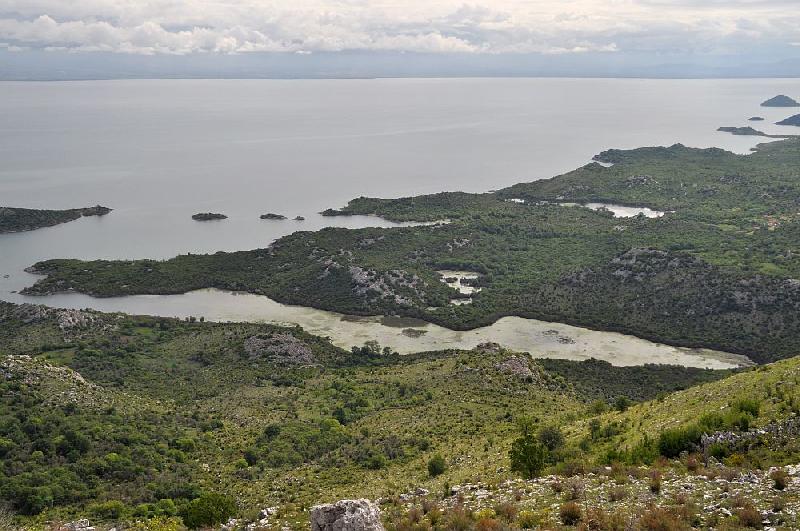 view to the lake from Rumija mountains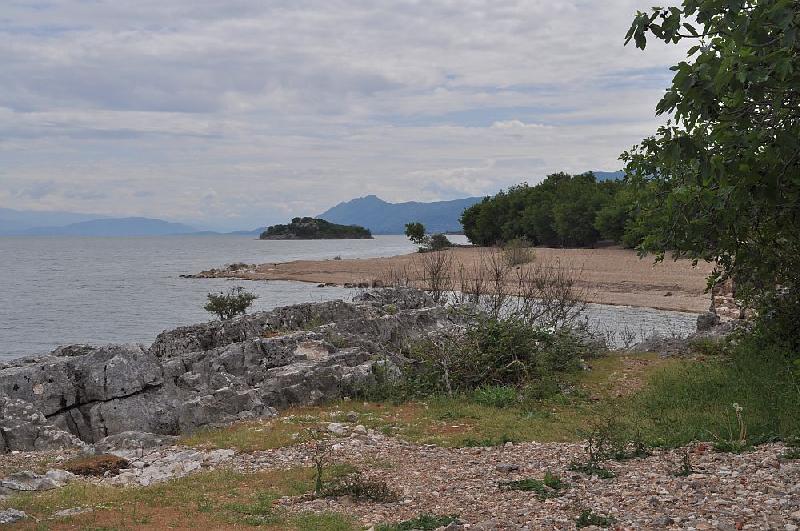 habitat near Murici

In bushy areas we found Hierophis gemonensis, Pseudopus apodus and Vipera ammodytes in grey morphs. We missed a Platyceps najadum, but Rainer was fast enough to get one, also a nice colored long nose viper.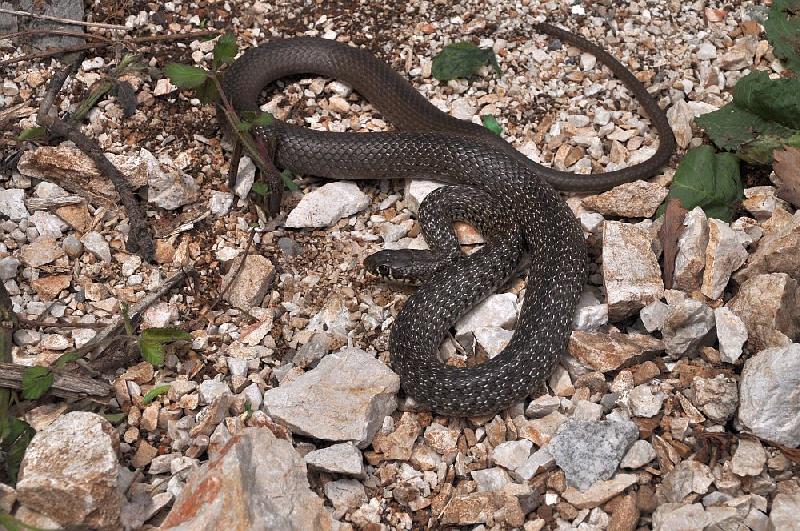 Hierophis gemonensis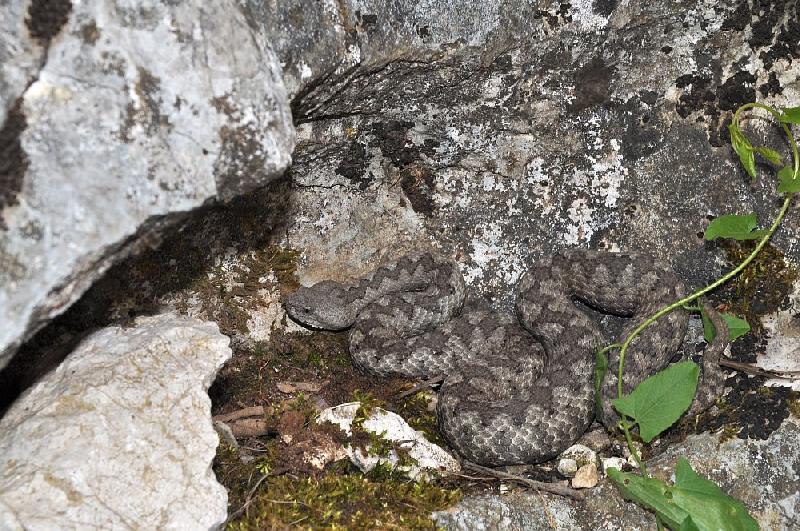 Vipera ammodytes female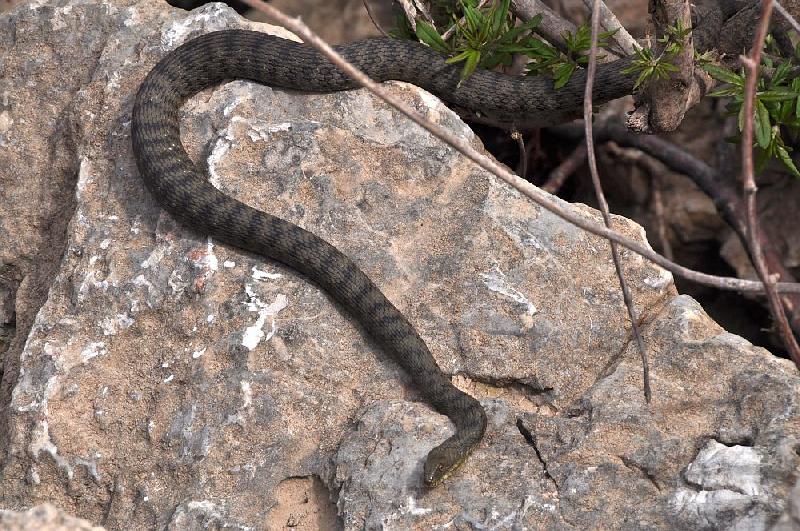 very large female of Dice snake basking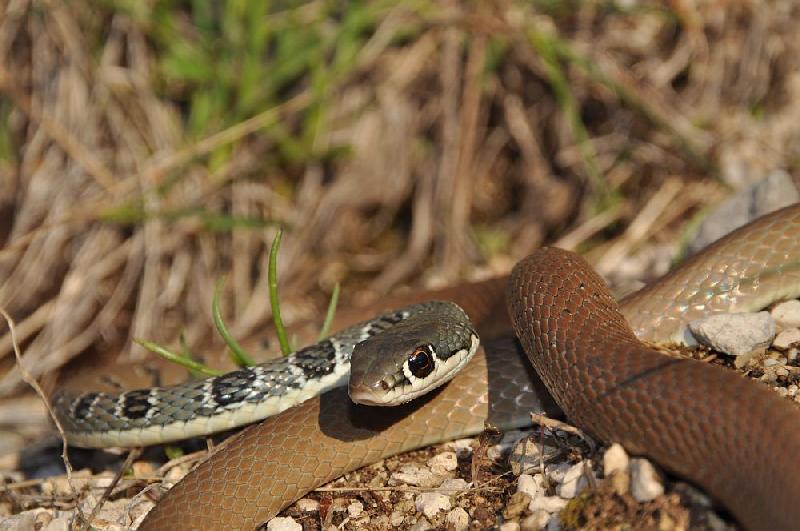 Platyceps najadum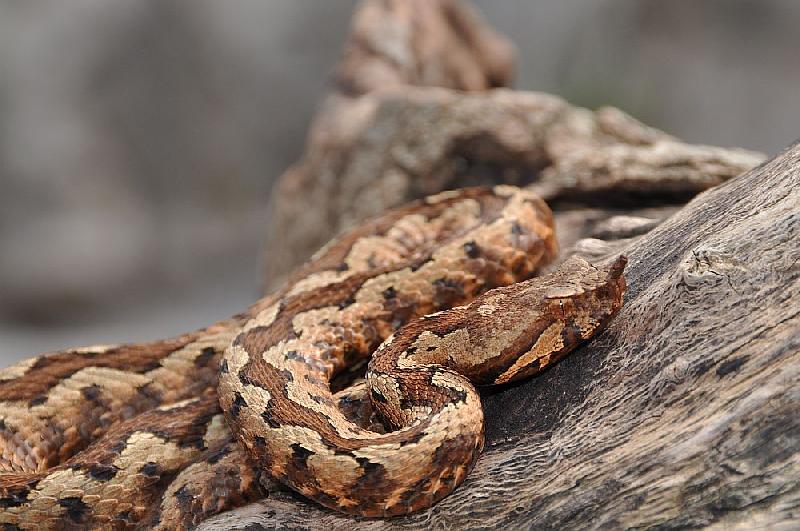 Vipera ammodytes male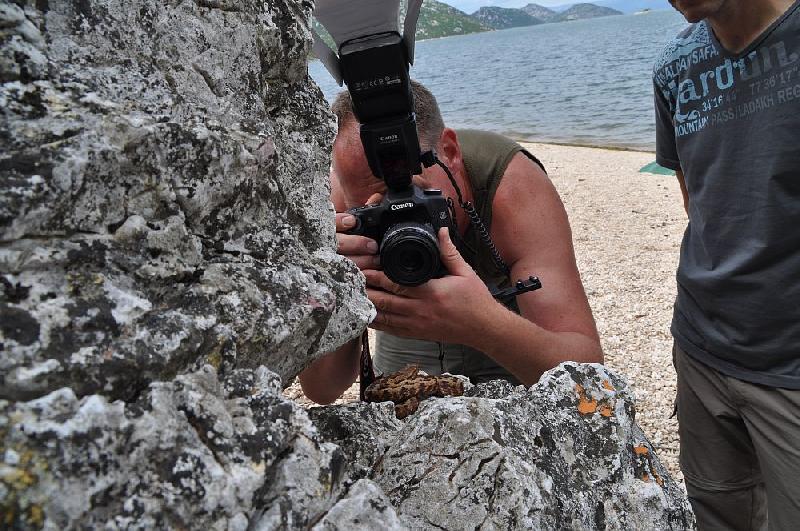 nice enough to be a model for Micha

On rocks close to the lake a large colony of Dalmatolacerta oxycephala is living.
Micha - as usual - was looking for trash behind a restaurant and found 2 Elaphe quatuorlineata below; a subadult and an adult one.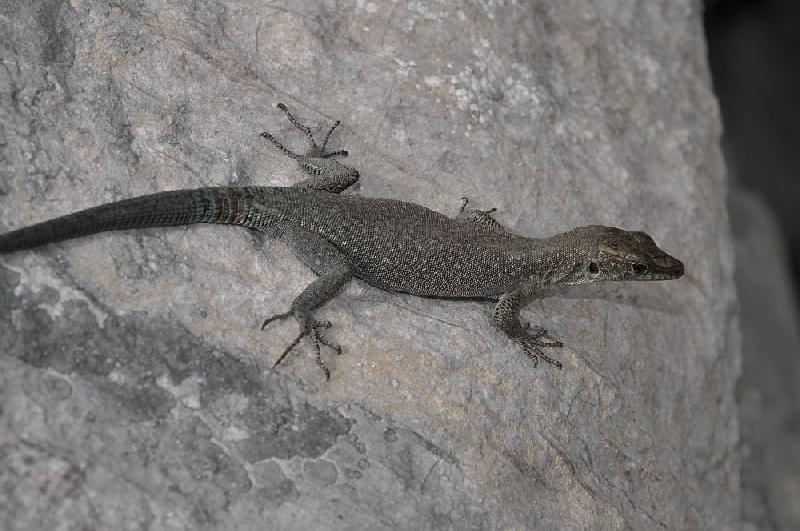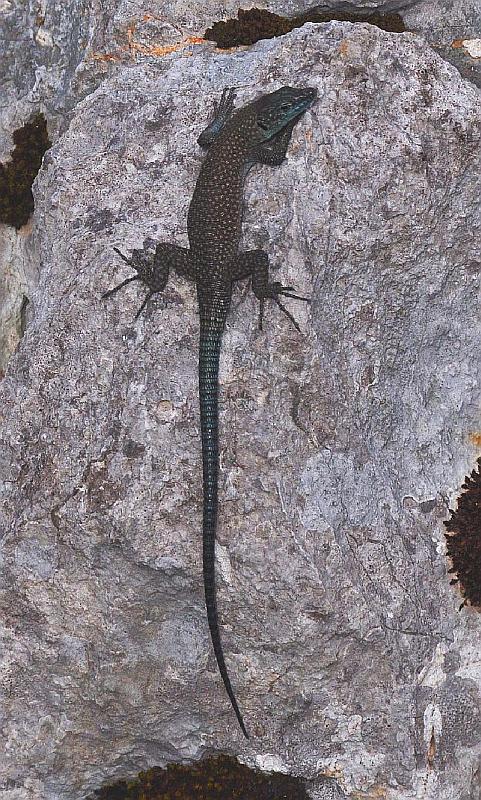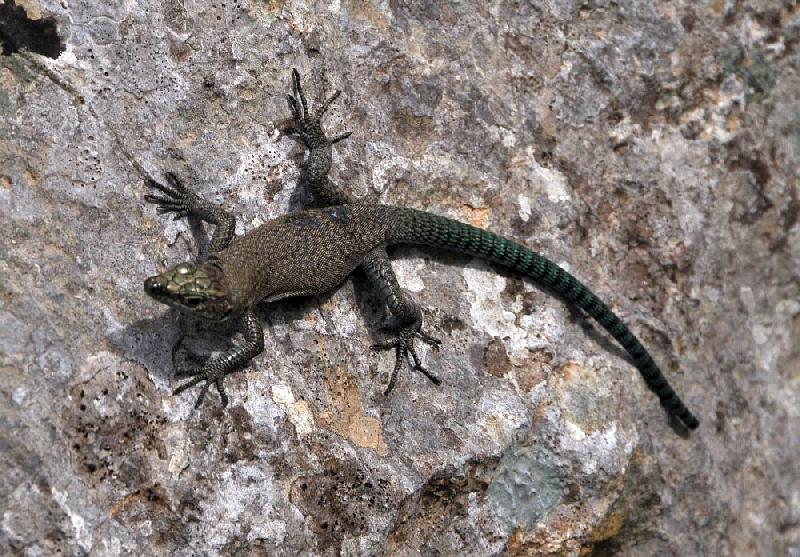 Dalmatolacerta oxycephala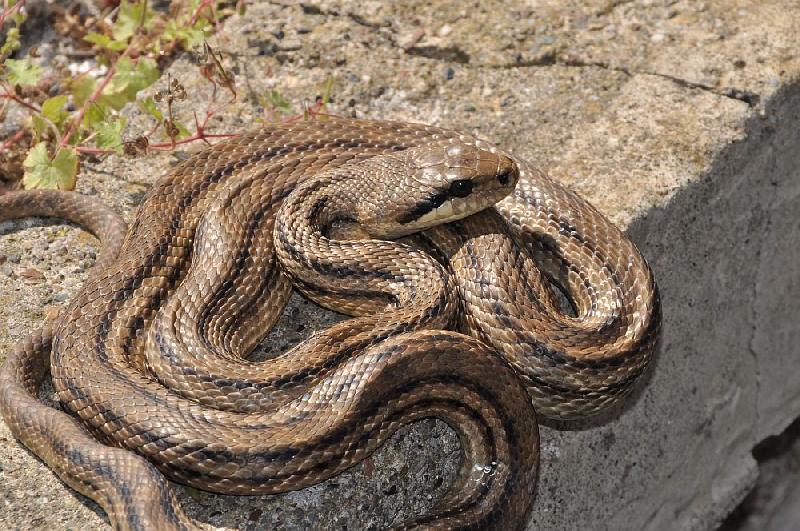 subadult fourline snake, Elaphe quaturlineata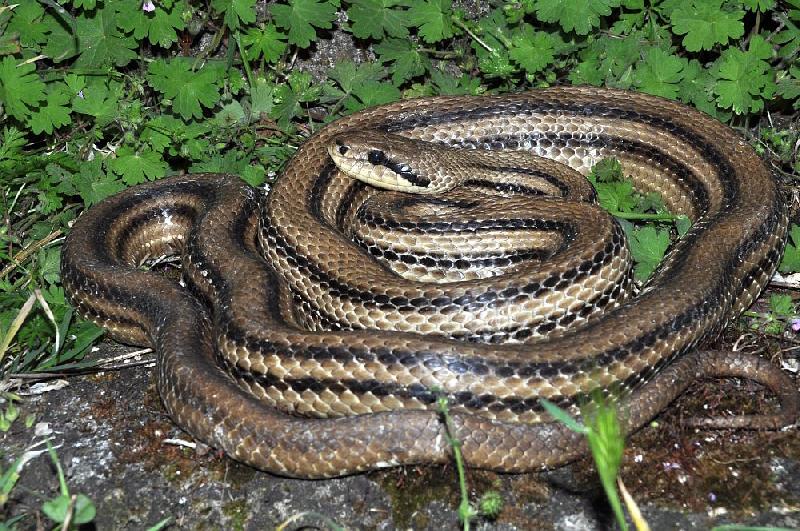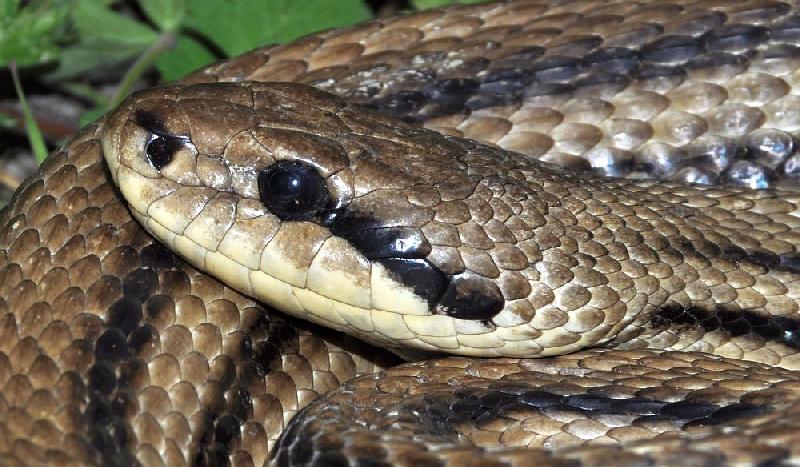 adult Elaphe quatuorlineata
Go to part 2