One day in the Hungarian Puszta
Report on a short excursion to the large hungarian lowlands (Kiskunsag national park) on August 27th and 28th.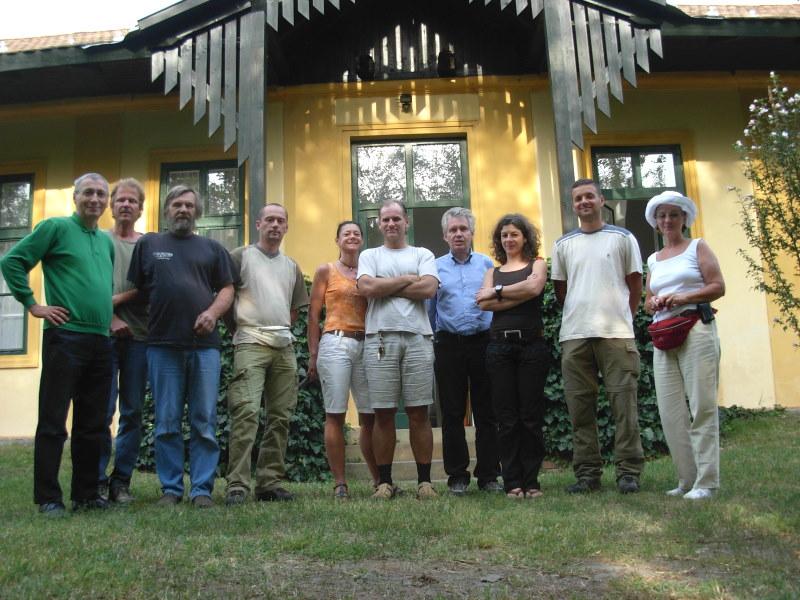 Our team (from left): Richard Gemel, Rudi Klepsch, Mario Schweiger, Johannes Hill, Christa and Gerald Benyr, Heinz Grillitsch, Silke Schweiger, Balint Halpern, Antonia Cabela
At Wednesday morning we drove from Vienna to the Kiskunsag national park. Our goal was to visit the breeding station of the meadow viper, Vipera ursinii rakosiensis, as well as to have a look to the natural areas and the other members of the herpetofauna.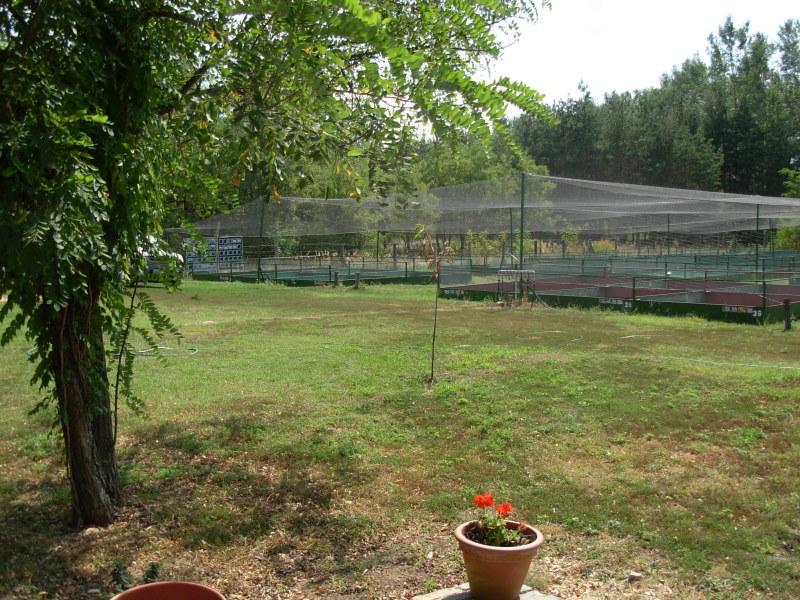 The breeding station is managed by Tamas Pechy. In the breeding station there are dozens of outdoor panels, where the vipers are kept, sorted by size and sex. In the large pan there are the breeding animals.
There is also a short video panning around the station.
WMV: 320 x 240, time: 0:26, 750 KB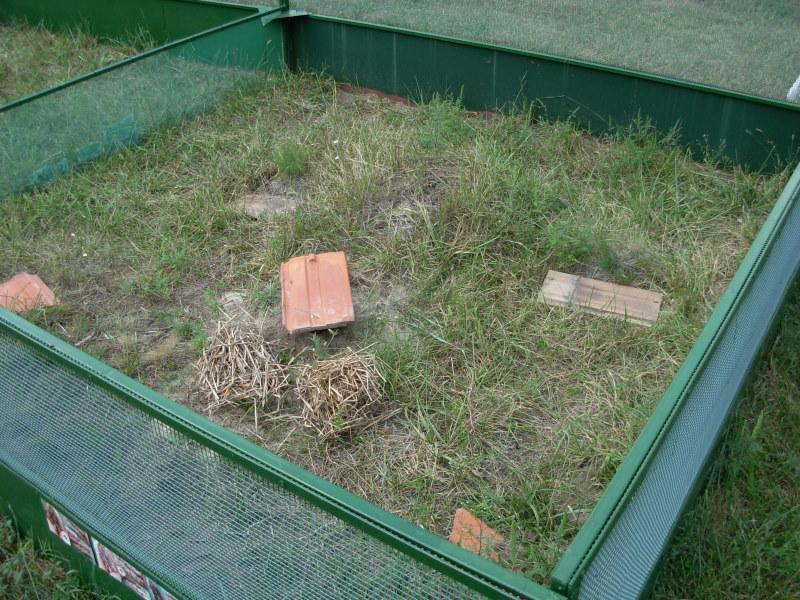 Small outdoor pan. All look nearly the same. Hiding holes in the ground are covered by roof bricks to avoid rain warter come in.
In 2008, 226 young vipers have been born up to our visit.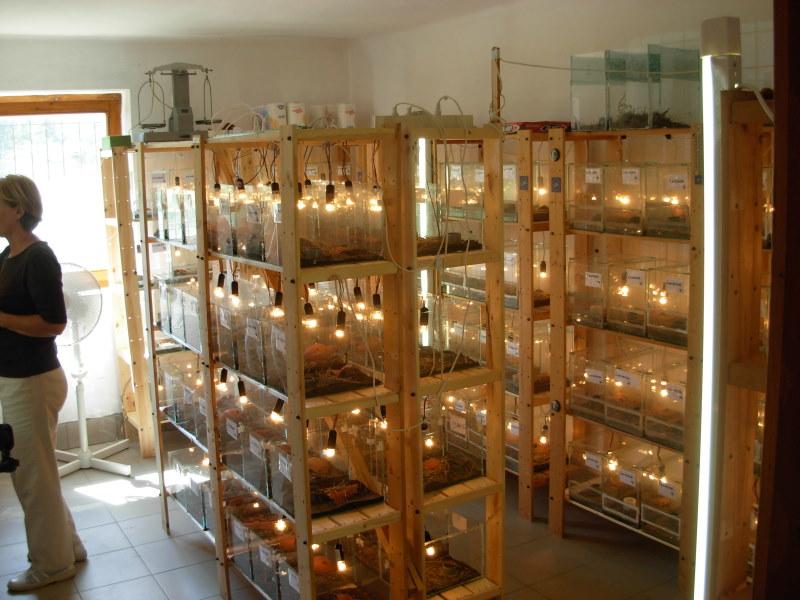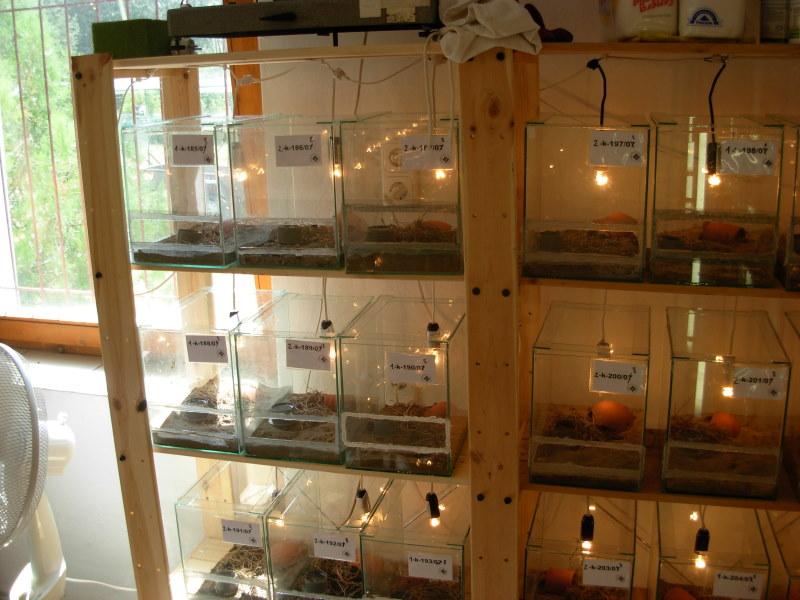 All baby vipers are kept separately in small terrariums. On each box there is a code label, showing the mother as well as the date of birth.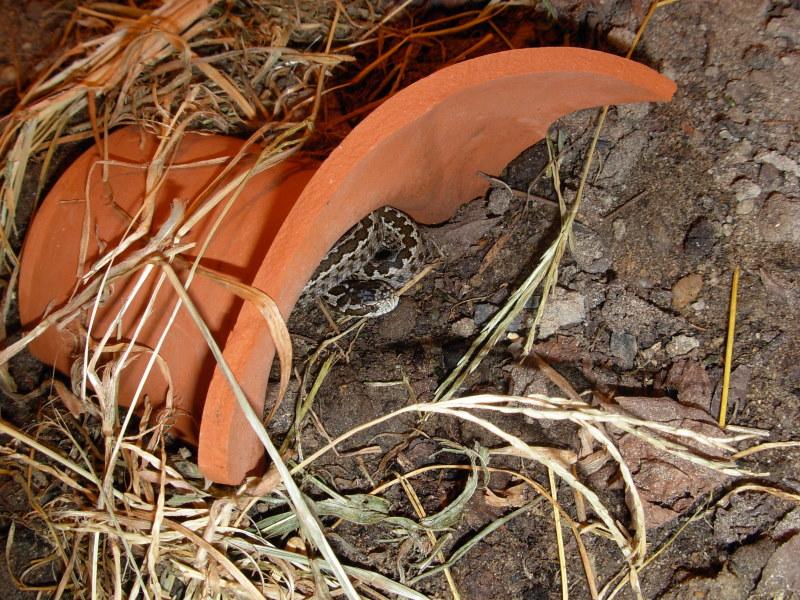 Viper baby in the "raising room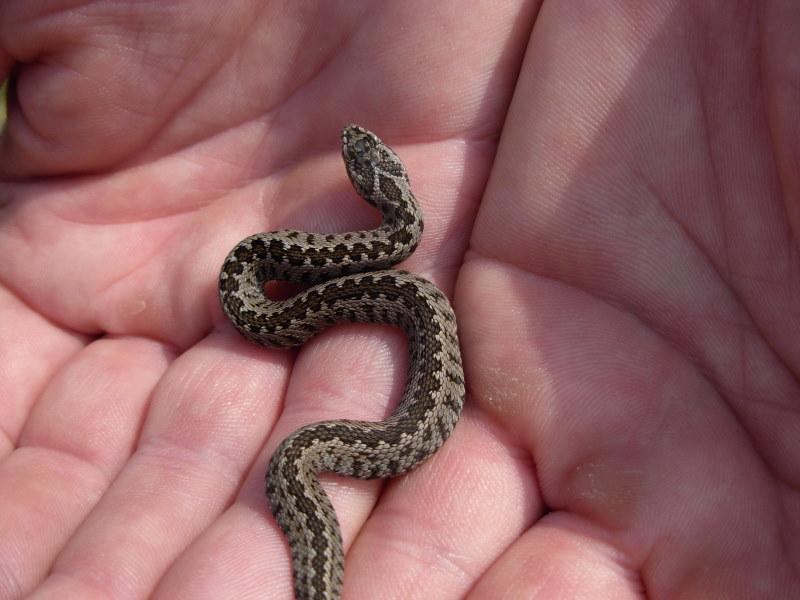 This baby was found by Silke in the large Breeding outdoor pan. The female gave birth before she was catched out.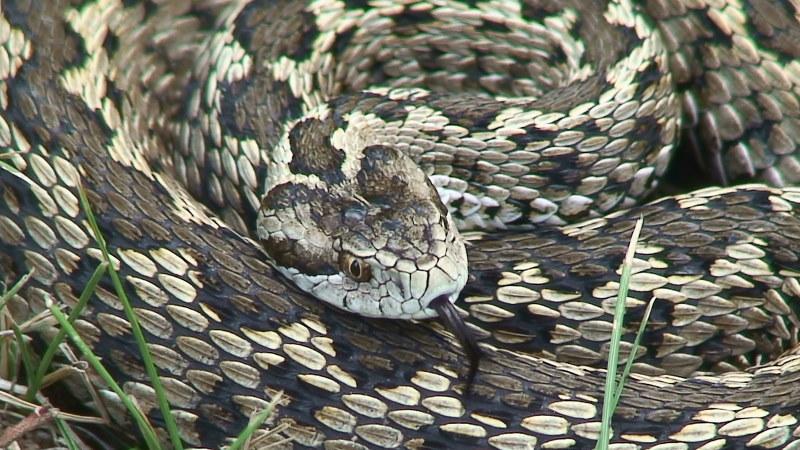 This female of the meadow viper is the main actress when visitors are coming. But she was very excited when 11 persons have been standing round of her. Watch also the Video!
WMV:320 x 240, time 1:34, 6,5 MB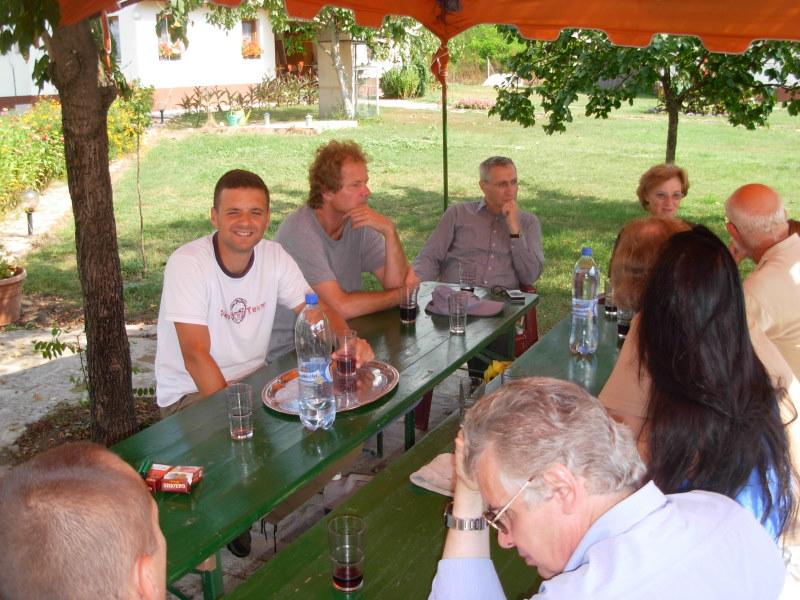 Pause
Watch the orange tent roof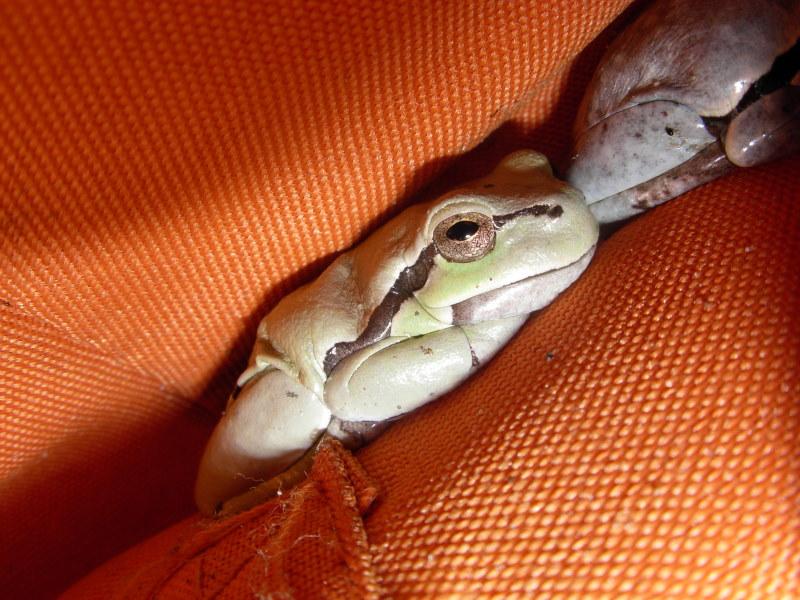 Hyla arborea
A total of 5 treefrogs have been hiding in the edges of the roof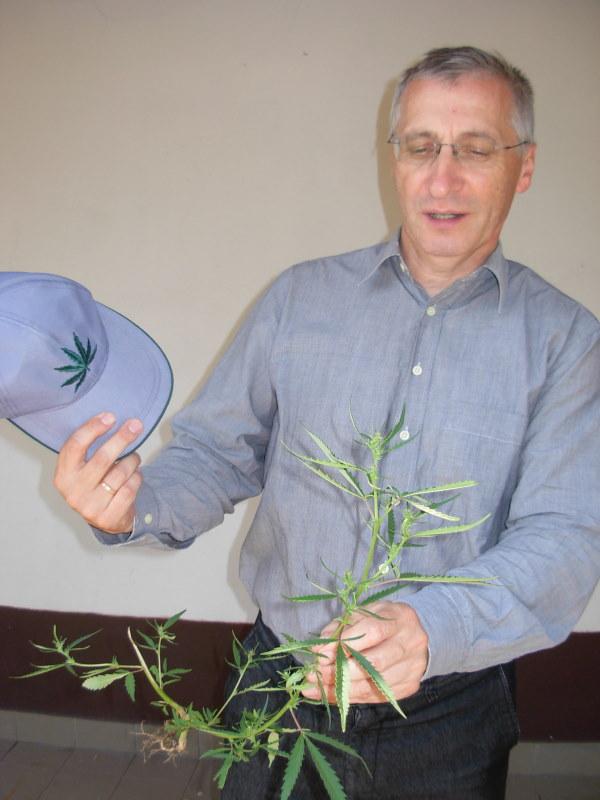 ..... and we thought allways, Richard Gemel is realy serios.
In the late afternoon, after the warmest temperature, we visited the Puszta around the breeding station. But unfortunately no meadow viper.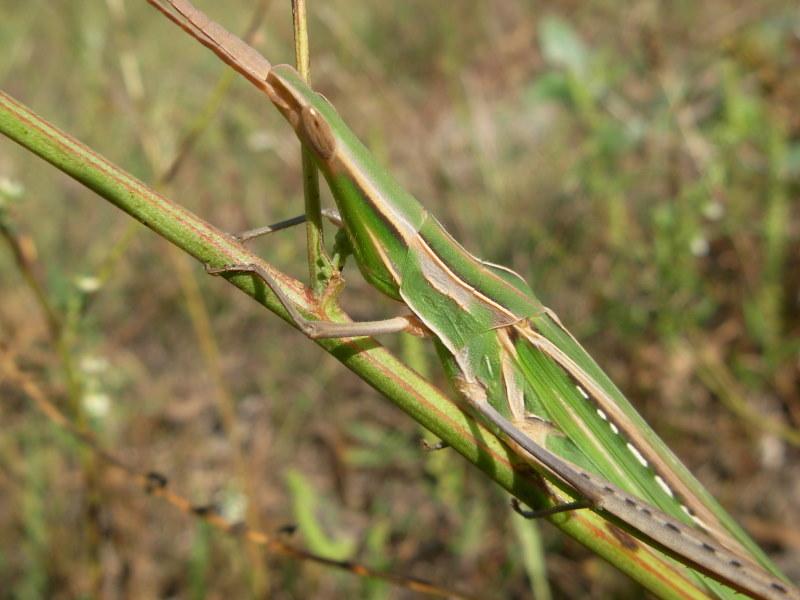 Acrida ungarica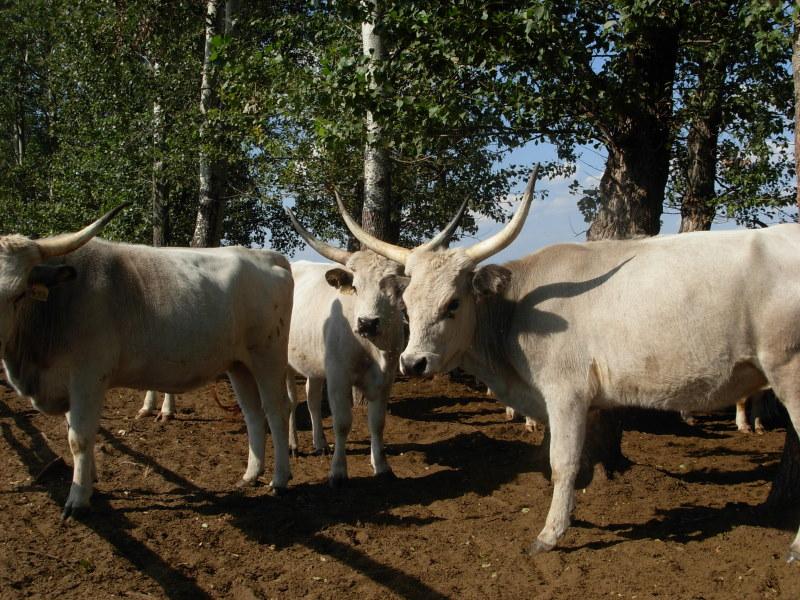 Szürkemarha or Szilaj in Hungarian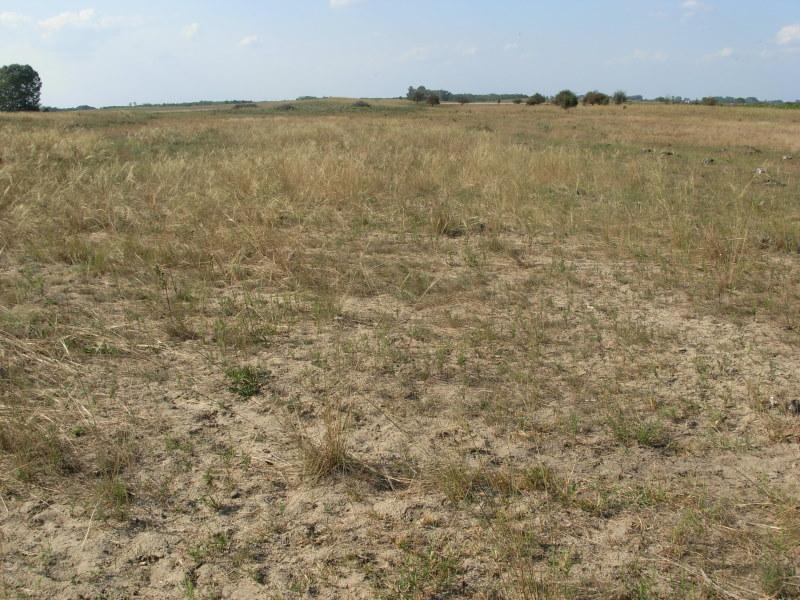 Puszta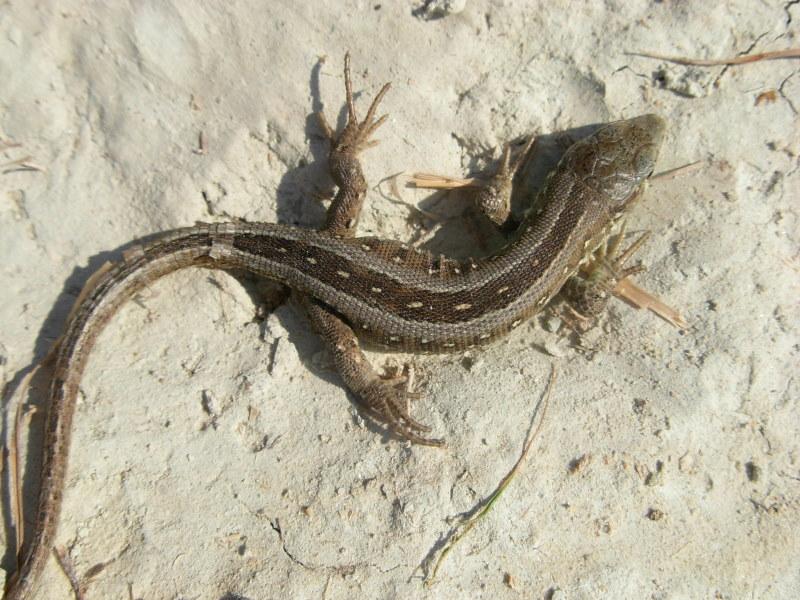 Lacerta agilis argus, hatched 2008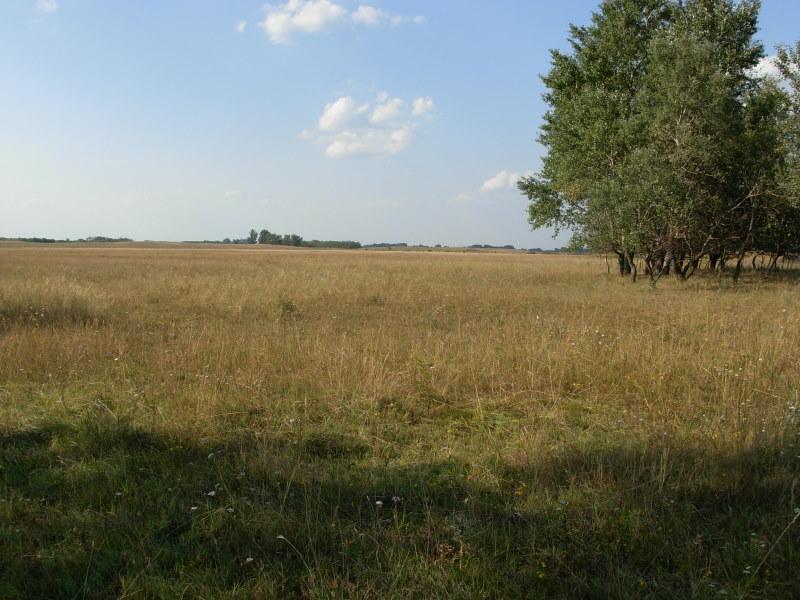 Puszta
Dinner we had in a typical hungarian restaurant. We had local specialities to very cheap prices.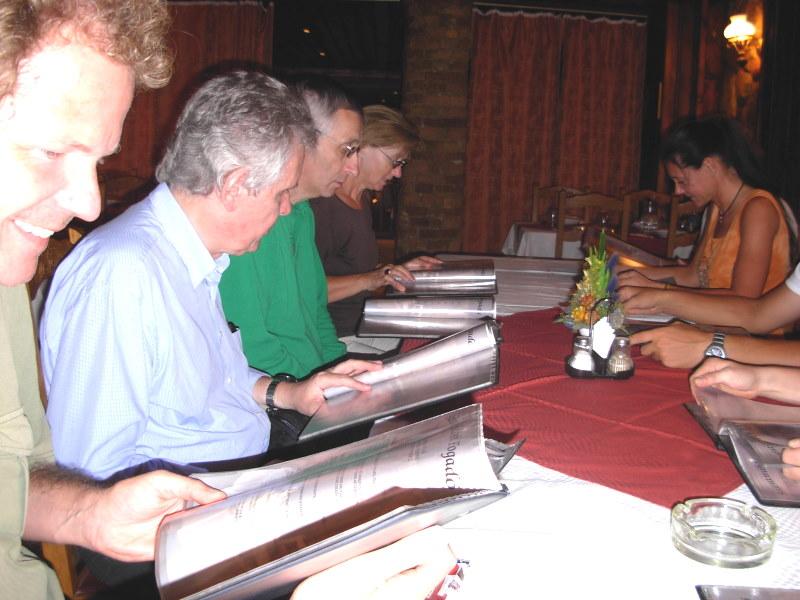 In the next morning we visited another area, a bit far from the breeding station. Again we found Lacerta viridis, Lacerta agilis argus and Podarcis tauricus. I was the lucky guy and found a newborn meadow viper.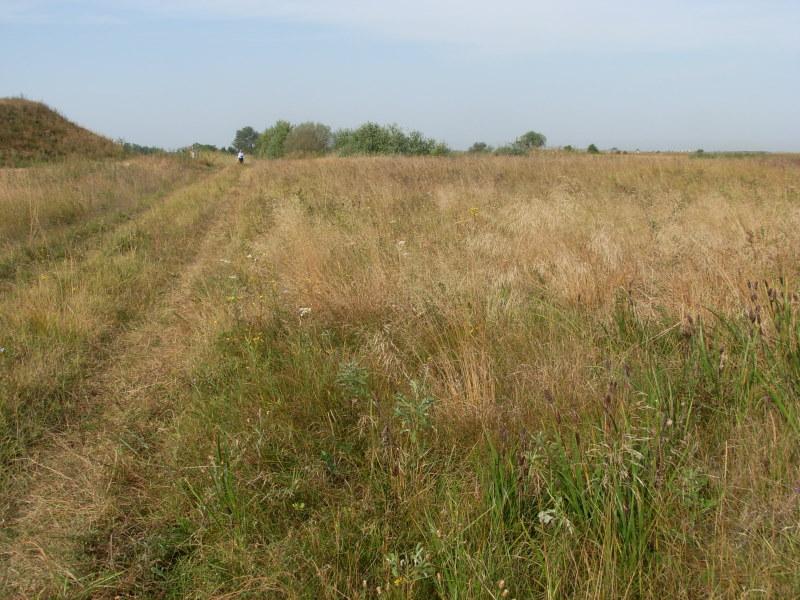 Puszta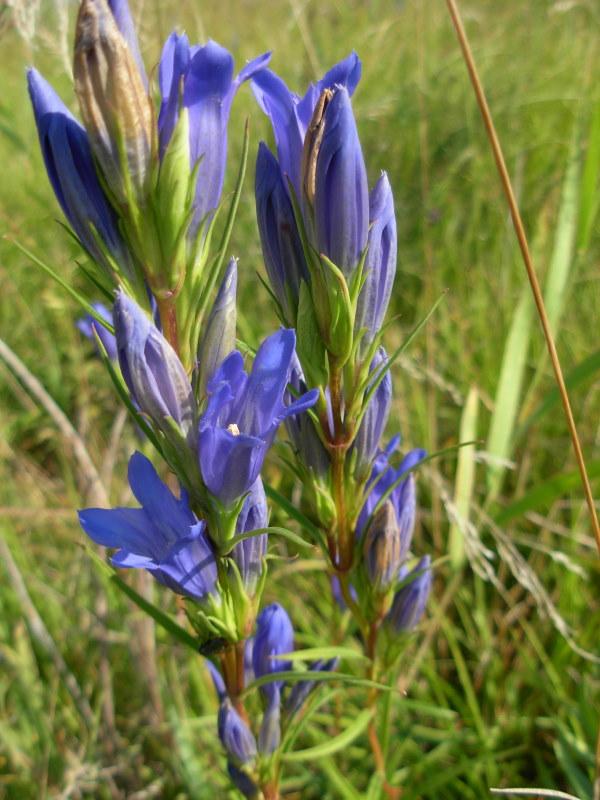 Gentiana pneumonanthe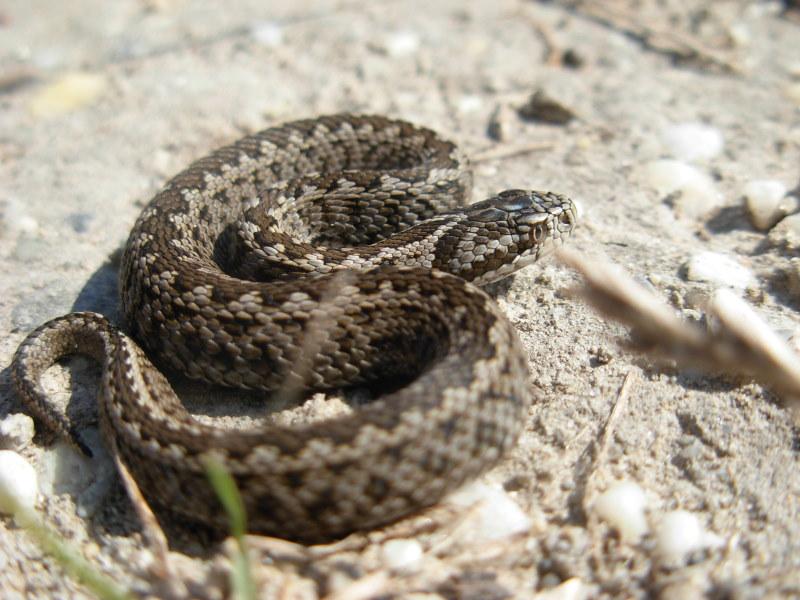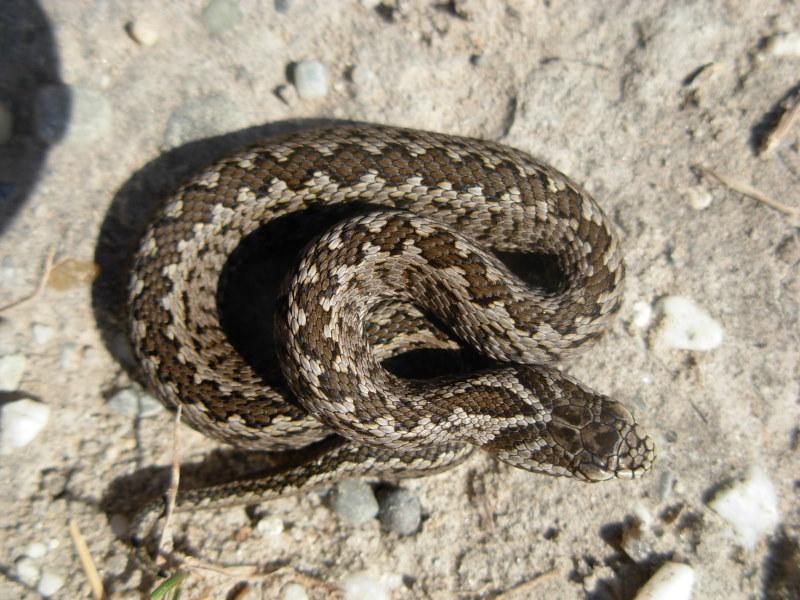 Vipera ursinii rakosiensis
born in 2008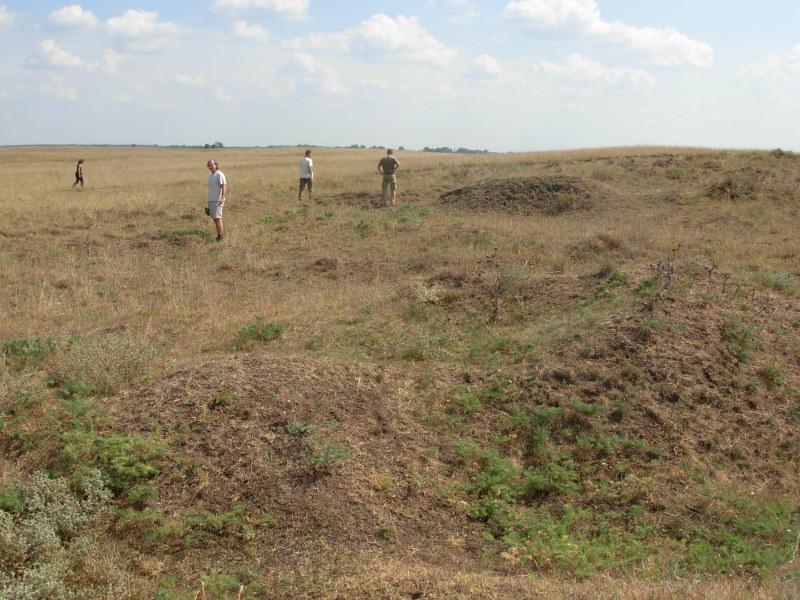 Puszta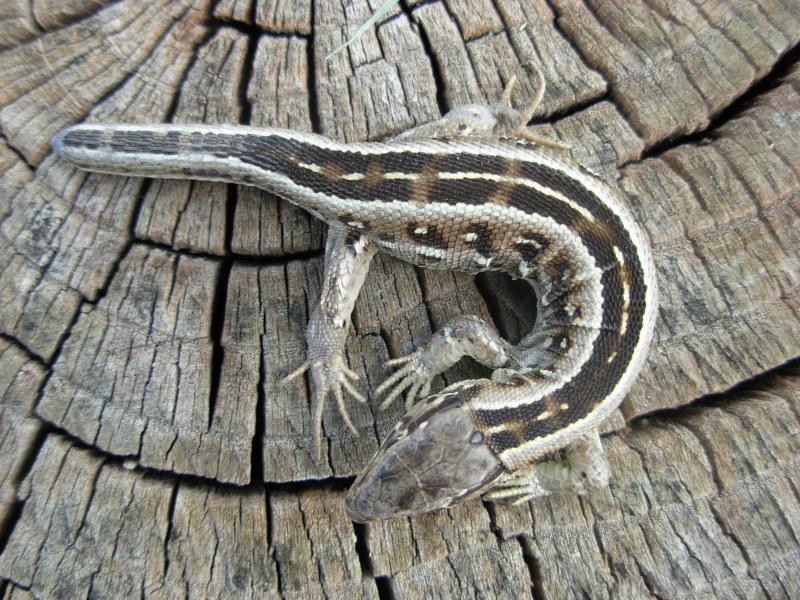 Lacerta agilis argus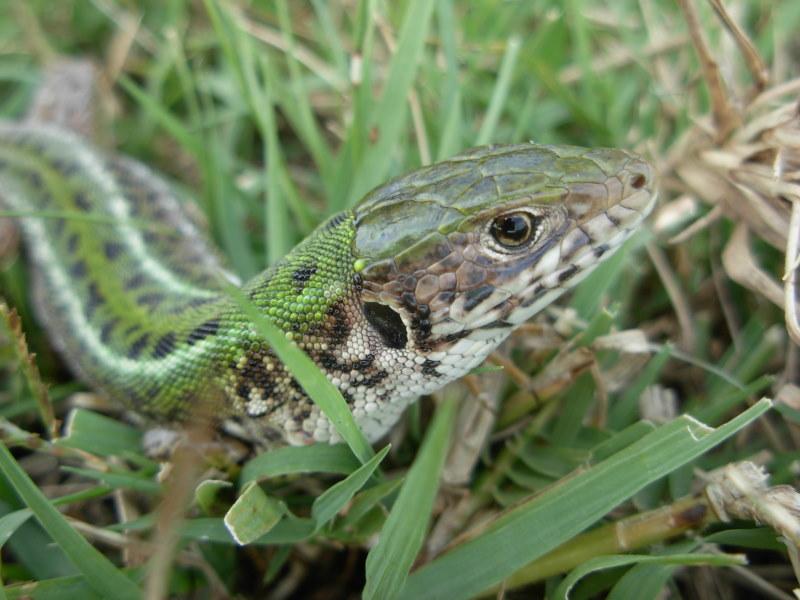 Lacerta viridis - female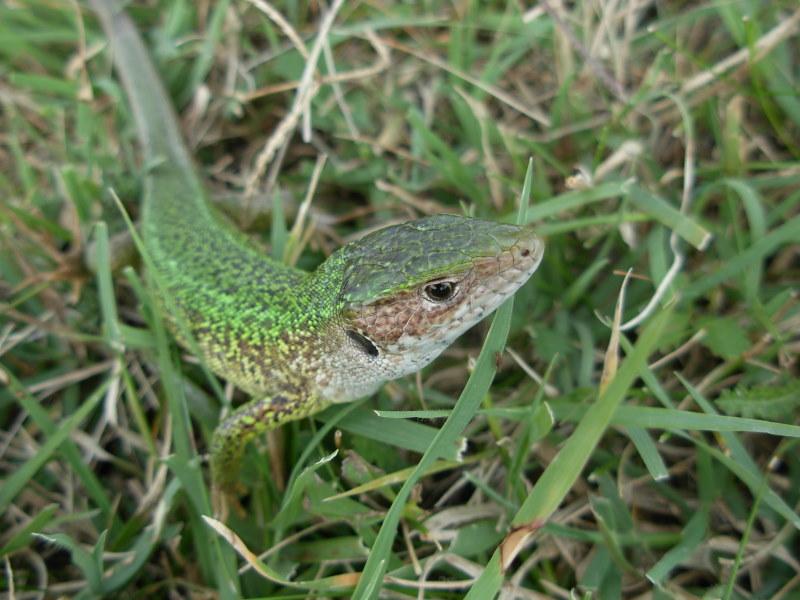 Lacerta viridis - male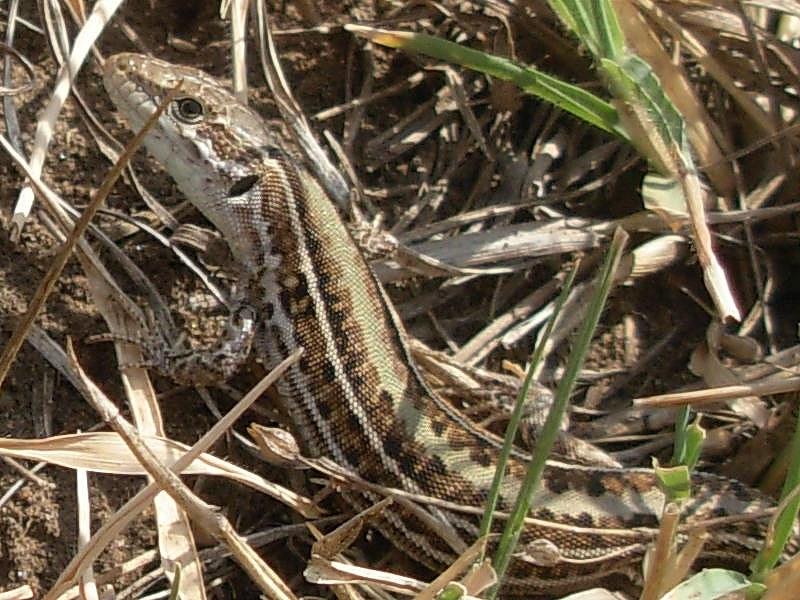 Podarcis tauricus
And the end I would like to say thank you to Balint Halpern and Tamas Pechy for their hospitality and guiding in the field.