Report on my Switzerland Excursion from 5th to 10th of May, 2007
The second week of May 2008, I spent in Switzerland. There I had a look to different populations of the Aspviper, Vipera aspis. Surely, I tried to observe other herps too, but this was not so successfull.
Dienstag, 6. und Mittwoch, 7. Mai:
Together with Erika and Freddy Kappeler I visited a population of the Alpviper, Vipera aspis "atra". This subspecies is included now in the nominate race.
During these two days we have been lucky to find, photograph and filme about 15 vipers. The habitat visited in the "Berner Oberland" is between 1.220 and 1.300 metres above sealevel.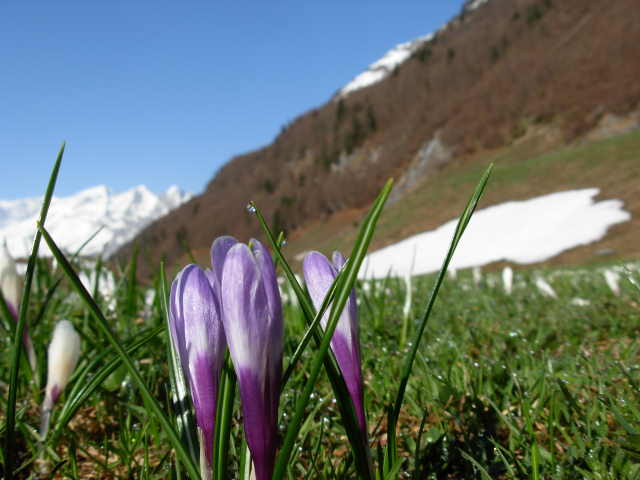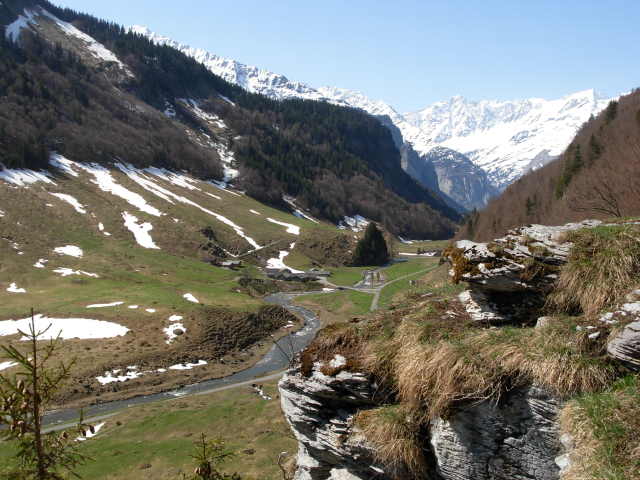 The habitats of the Common adder, Vipera berus in the same valley are at higher altitudes and have been still covered by a thick layer of snow.
The only seen one Zootoca vivipara run into a rock crevice before beeing photographed.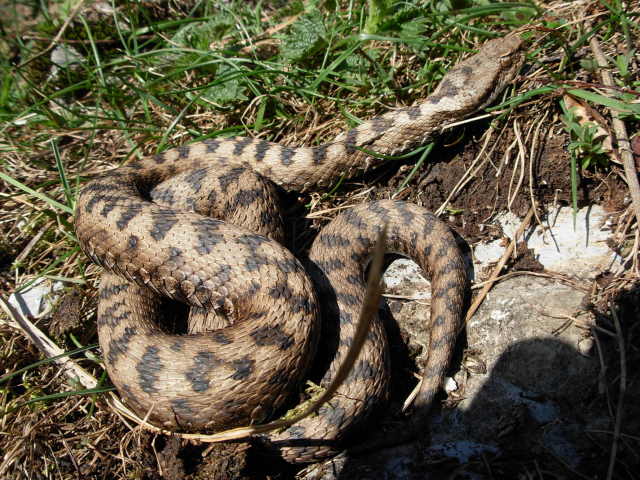 Vipera aspis "atra", Berner Oberland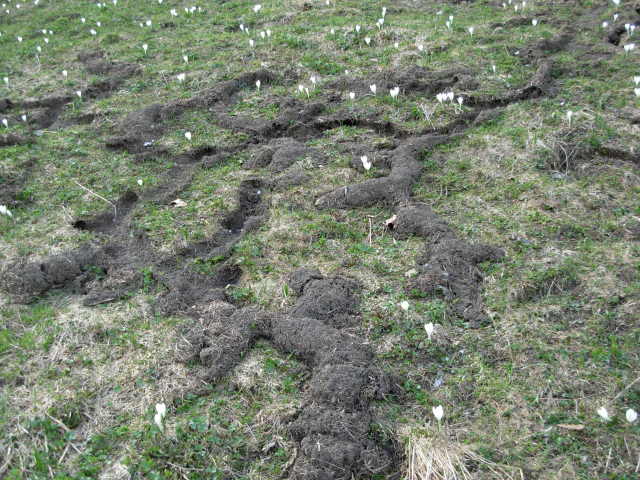 Mice-ways after smelting of the snow. Enough food for the vipers.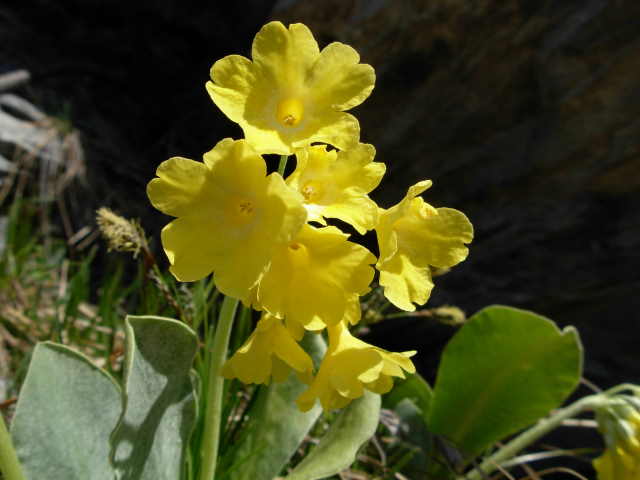 Aurikel - Primula auricula
Donnerstag, 8. Mai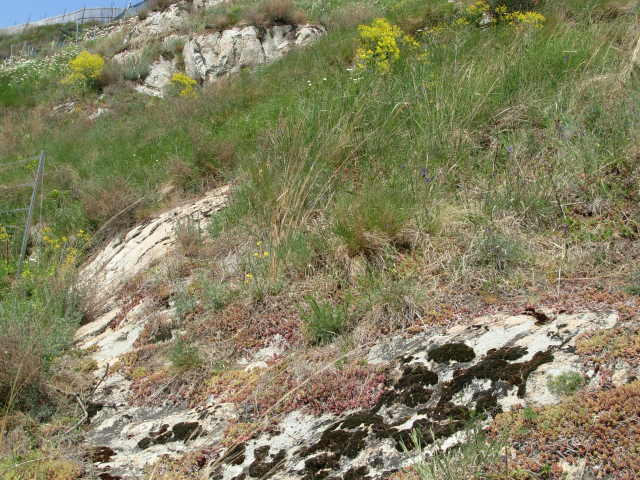 Habitat near Martigny, Wallis, southfacing slope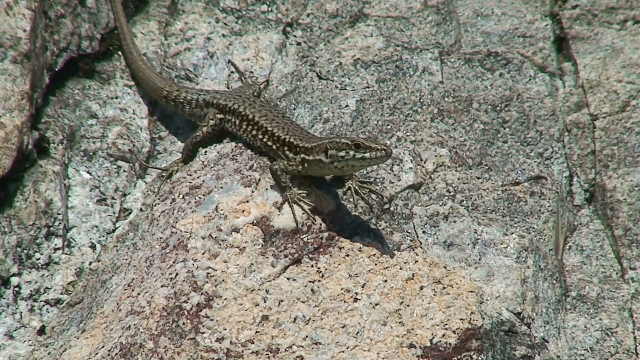 Podarcis muralis, Martigny
Friday, May 9th:
Allain showed me the habitat of the nominate race of the Aspviper, Vipera aspis aspis near lake Biel.
Unfortunately we found only one female and some Podarcis muralis. Although this place inhabited a good population of vipers in the last years. A worker told us, he could observe also only this female during the last weeks and one viper was killed before a few days on the dustroad beside the stone wall.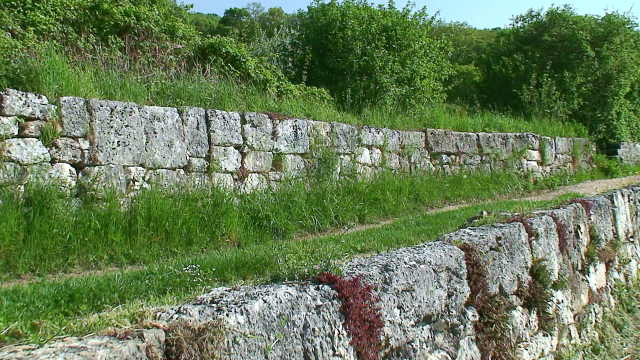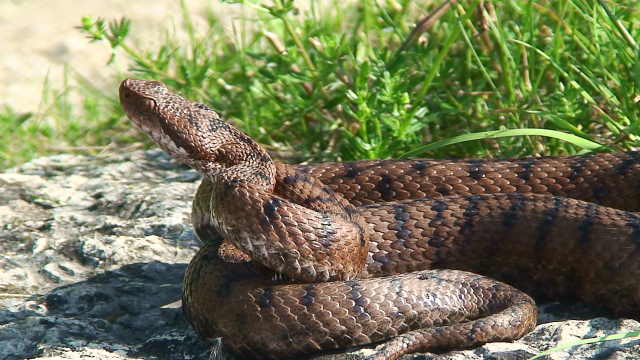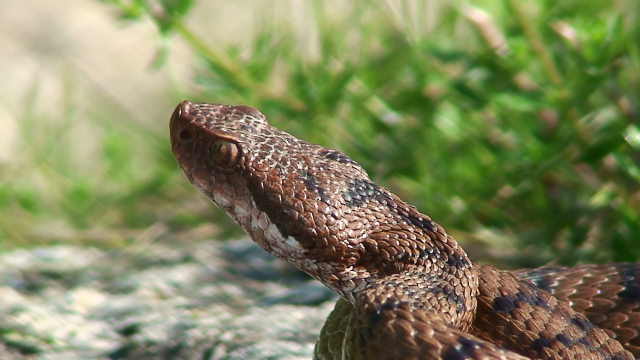 Vipera aspis aspis near Biel/Bienne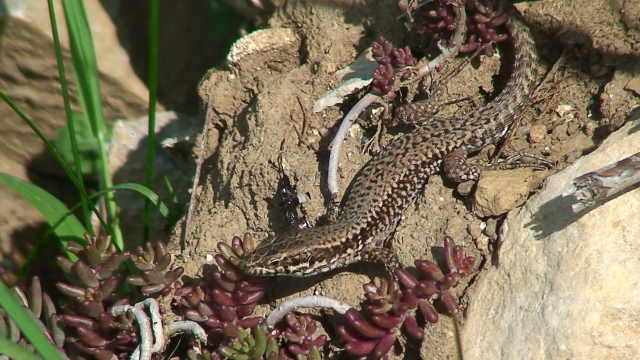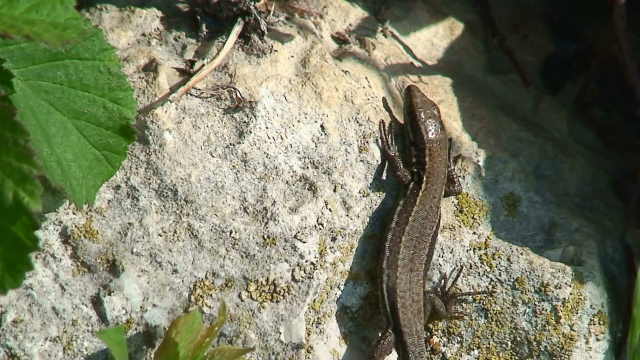 Podarcis muralis
on stone wall, shown above
Saturday, May 10th:
Together with Alain Korman and his girlfriend, Anita and Alain Aegaerter and his parents Joseph and Simone we drove to the Croatian island Krk - report follows!